Billionaires invest in 'massive' solar farm to supply power to Singapore
Australian billionaires Mike Cannon-Brookes and Andrew "Twiggy" Forrest have joined a capital raising of "tens of millions of dollars" to build a huge solar farm in Australia to supply electricity to Singapore.
David Griffin, chief executive of Sun Cable, did not disclose the total investment other than to say it was less than $50 million. Mr Cannon-Brookes and his wife, Annie, were "lead investors" with their family firm Grok Ventures, while Mr Forrest tipped in funds from his Squadron Energy company.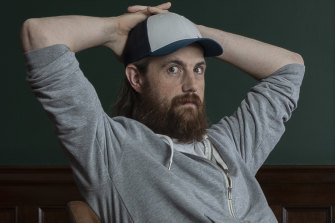 The over-subscribed raising marks the start of what could become a $22 billion plan to build the world's largest solar farm with a 10-gigawatt capacity covering 15,000 hectares near Tennant Creek in the NT, and a 22GW-hour storage plant.
The project would aim to supply competitively priced electricity to the Darwin region and to Singapore via a 4500-kilometre high-voltage cable.
The raising will enable Sun Cable to pay for development work for the power link, with the ambition of securing financial close on the link by late 2023, Sun Cable said.
"This is a massive project," Mr Griffin told the Herald and The Age. "If we're going to undertake the energy transition [from fossil fuels] … we're going to need a large number of extraordinary large projects."
"It's actually a bigger task than most people appreciate," he said.
"In a carbon-constrained world, Australia should be a winner," Mr Cannon-Brookes, the co-founder of software firm Atlassian, said in a statement. "This is a massively exciting project with world-changing potential.
"If we nail this, we can build a new export industry for Australia, create jobs and set our economy up for the future."
Mr Forrest, whose investments include a major share of Fortescue Metals, said making Australia a centre for the region's transition to renewable energy should be "a serious priority for our country".
"This presents the Australian economy with enormous opportunities not just for reducing emissions
but also for the economic march of our nation and global competitiveness," he said.
Mr Griffin said the funds would assist the company to work through regulatory and environmental approvals. "It's quite a complex problem to resolve," he said.
When work begins, the project could take four years to complete, Mr Griffin said
Source: Thanks smh.com