ASIC aims to provide clarity on credit with responsible lending update
The corporate watchdog has attempted to put to bed finance sector claims that responsible lending rules are too ambiguous and are choking off access to credit, releasing new guidance explaining the consumer protection law.
After a lengthy review, the Australian Securities and Investments Commission (ASIC) on Monday released a 96-page document setting out updated guidance for responsible lending laws, which are intended to stop consumers from taking on "unsuitable" debts.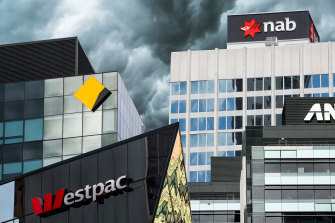 ASIC Commissioner Sean Hughes said the goal was to help banks follow the law – which had been in place for 10 years – noting that the royal commission caused some to become more cautious.
"What we've tried to do is make it easier for lenders to comply with their obligations by providing them more detailed information about what they need to do," Mr Hughes said. "The provision of credit is ultimately a decision for banks."
While the Hayne royal commission did not recommend any changes to responsible lending laws, senior industry figures, including chief executive Shayne Elliott and Aussie Home Loans founder John Symond, have in the past year said there was uncertainty about how the laws work.
Australian Banking Association chief executive Anna Bligh said banks would study the guidance for any impact it would have on borrowing by customers.
"The industry is pleased to see ASIC has maintained a principles-based approach to lending, which as an industry we have called for, and to ensure banks are able to fulfil their obligations without the process becoming too restrictive for customers," Ms Bligh said.
Further adding to the public debate has been a high-profile court battle between ASIC and Westpac, which the bank won in August, with Federal Court judge Nye Perram saying consumers could cut back on luxuries such as Wagyu steak and shiraz to meet their loan repayments.
The ASIC document, which refers to Justice Perram's judgment on several occasions, says that while consumers may be able to reduce their spending to afford a loan, there are also important costs people face and it would be unrealistic for banks to assume these can be cut. These include spending on housing, utilities, healthcare, education and childcare.
Source: Thanks smh.com