CBA super business on tighter leash after charging dead people fees
The banking regulator is slapping extra licence conditions on a Commonwealth Bank-owned superannuation business that charged thousands of dead people millions of dollars in fees.
In further fallout from the banking royal commission, the Australian Prudential Regulation Authority (APRA) on Wednesday said it was putting the extra conditions on Avanteos Investments (AIL), which is a super trustee that is owned by CBA.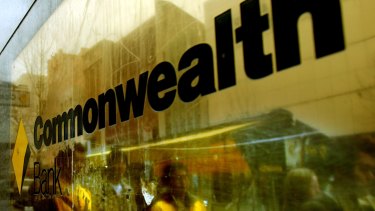 CBA on Wednesday apologised "unreservedly," and said it would fully co-operate with APRA over the new conditions, which were focused on improving its governance and internal controls.
After the bank last year admitted to the royal commission that it had charged thousands of dead people millions for financial services, APRA on Wednesday announced the results of its own investigation into the matter.
The regulator said 2234  customers of Avanteos had been charged adviser service fees between 2003 and 2018, with a financial impact on customers of more than $6 million, including interest. The number of affected customers is similar to what CBA told the royal commission last year.
APRA did not disclose what extra licence conditions it was imposing on Avanteos, but said the new conditions were aimed at making sure the dead were not charged for advice in the future.
APRA said it could not use new civil penalties available to it because these had only come into effect this year, but it was holding Avanteos accountable for the breaches.
"Charging fees for financial advice to deceased superannuation members, whether intentional or not, is a breach of superannuation licensees' legal obligations," deputy chairman Helen Rowell said.
"However, by imposing additional licence conditions, we are ensuring Avanteos is held accountable, and that any ongoing weaknesses in governance or internal controls are identified and remedied."
CBA said it had reported the breaches to APRA in May last year, and since then it had changed its processes to make sure fees were not deducted after the death of super fund members.
The bank said it had paid out 95 per cent of refunds over the matter and it had not been able to find beneficiaries for the remaining 5 per cent.
"AIL apologises unreservedly to the families of deceased members. AIL is committed to acting in the best interests of members and agrees with the purpose of the licence conditions," a spokesman said.
Ms Rowell said the Australian Securities and Investments Commission (ASIC) was also investigating the matter, and APRA would not rule out taking further action over the scandal if ASIC's probe raised prudential concerns.
Source: Thanks smh.com