Westpac gets bigger 'buffer' as investor backlash looms
Westpac's surprise move to raise an extra $270 million in new equity will leave the bank better placed to pay a hefty fine for money-laundering breaches and weather other regulatory costs, as it braces for a shareholder backlash at its annual meeting.
Following weeks of turmoil, there was a bright spot for the banking giant this week, when it said retail investors had snapped up $770 million in new shares issued, compared with the $500 million the bank had sought.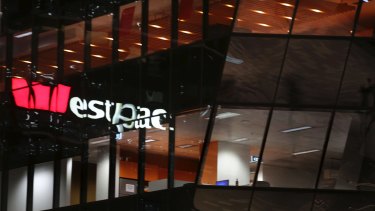 Analysts said the result underlined the strong demand for the stock from small investors, and the additional capital would help Westpac manage regulatory costs, including a fine from financial crimes regulator AUSTRAC.
Even so, doubts remain over whether the bank may still need to raise more capital given the risk of further fines and class actions.
Fallout from the AUSTRAC scandal is also likely to dominate the bank's annual meeting on Thursday in Sydney, where chairman Lindsay Maxsted will face shareholders. Investors are expected to deliver a vote of more than 25 per cent against Westpac's remuneration report, known as a second "strike."
A second "strike" would trigger a second vote on whether to spill the board, though it is unlikely a spill motion would have widespread shareholder support.
Director Peter Marriott is also facing a protest vote, with two proxy advisers recommending investors oppose his re-election.
Other super funds have publicly backed Mr Marriott and the bank is hopeful the protest vote will fall short of the 50 per cent required to stop his re-election.
"The real risk is that one of Australia's best directors, Peter Marriott, gets voted out – that would be a travesty, in our view," said Jefferies analyst Brian Johnson.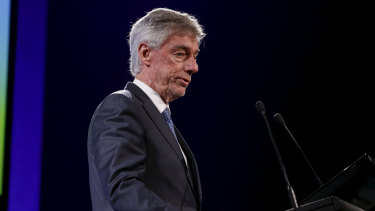 The extra $270 million in capital that Westpac is amassing on its balance sheet comes as the bank faces a range of domestic regulatory risks and as New Zealand also increases capital requirements.
Bell Potter analyst TS Lim said the strong demand in Westpac's raising was a reflection of retail shareholders being willing to "take a punt" on the share price, and that having greater capital strength made sense for the lender.
"It's always good to have a bit more, especially with all the uncertainty around AUSTRAC," Mr Lim said.
Principal at fund manager Alphinity, Andrew Martin, said the additional raising would give the bank a bit more of a "buffer," amid the rising capital requirements in New Zealand, regulatory risks and the AUSTRAC fine. "It gives them a bit more buffer," Mr Martin said. "There's a lot of issues going on."
All the same, Mr Martin and Mr Lim noted the extra $270 million in capital is small relative to the bank's capital base.
Some in the market, such as Mr Johnson, believe the bank's capital position will be inadequate. Mr Johnson told clients the bank would still be short of capital, as he expected it would settle the AUSTRAC matter "very quickly,"  and there was also the risk of fines from other regulators.
Chief investment officer at Atlas Funds Management, Hugh Dive, said Westpac's decision to raise more than the $500 million in initially forecast would have also been influenced by a desire to treat small investors fairly. "They could have scaled it back, but given what's transpired over the last month, they wanted every bit of shareholder goodwill," Mr Dive said.
Westpac shares rose 0.7 per cent to $24.38.
Source: Thanks smh.com