Black Friday hasn't stolen Christmas from retailers, says Citi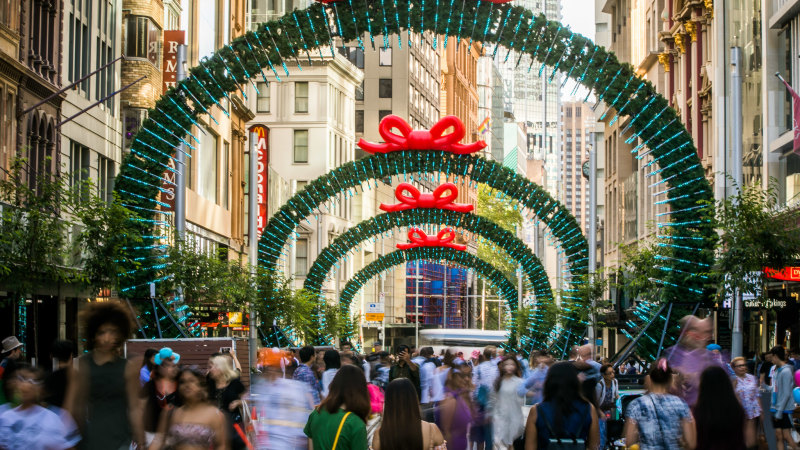 Australian retailers may have reason to celebrate this Christmas, with one market watcher predicting a flurry of sales to end the year, fuelled in part by a massively successful Black Friday weekend.
Despite some retailers fearing the Black Friday/Cyber Monday weekend would hurt margins and draw sales away from the key Christmas period, Citi analyst Craig Woolford said the "sheer size" of the event meant stores are well placed to round out the year with strong sales.
Citi data reveals online visits to Australian stores grew 30 to 40 per cent over the Black Friday weekend, while data from footfall-tracking service ShopperTrak shows in-store visits on the Friday were up 32.5 per cent on the year prior and up 15 per cent for the whole weekend.
"We're not suggesting that Black Friday sales are all incremental – there's no doubt it will have some impact on the shape of Christmas spending – but it's been such a strong start that a lot of retailers would have gained one-fifth of their Christmas spending," he said.
Mr Woolford suggested the popularity of the sales weekend meant it now bookends the key trade period along with Boxing Day, though he warned it could lead to softer sales in January.
A strong Black Friday could see merchants boost their like-for-like sales by 0.5 to 2.5 per cent for the year, Citi noted as its research indicated customers were responding to discounting by buying more products.
It's been such a strong start that a lot of retailers would have gained one-fifth of their Christmas spending.

Citi analyst Craig Woolford
"Retailers get very nervous about sales as we move into Christmas and if there's any weakness they often pull the trigger and discount early," he said.
"But this year's Black Friday event was very well-planned and organised by the whole retail industry, so the retailers' profitability didn't come under pressure."
Out of Australia's listed retailers, Mr Woolford's best picks for a strong Christmas included JB Hi-Fi, Myer, Harvey Norman, Super Retail Group, Lovisa, Baby Bunting and Nick Scali.
Deck the halls with custom nail kits
The analyst also provided his annual take on the likely hottest gifts for the holidays, which he admits has become more difficult to divine in recent years due to the unpredictable influence of social media and the lack of must-have items.
"A decade ago, everyone was getting a tablet for the first time but now everyone's already got a tablet, so it's about upgrading or buying something that's better quality or a little different," he said.
Some of Mr Woolford's top items, determined via retailer feedback and search trends analysis, includes an electronic Owleez fluffy toy and a $400 ageing cream (which the market watcher admitted may be a bold choice).
Mr Woolford's bullish Christmas message is at odds with broader market sentiment, with many retailers remaining cagey on their Christmas growth prospects and trade data for October coming in flat against expectations of a 0.3 per cent rise.
Both research house IBISWorld and the Australian Retailers Association have predicted sluggish sales growth over Christmas, with forecasts of 1.7 per cent and 2.6 per cent respectively.
Russell Zimmerman, who has been executive director at the ARA for 11 years, said this year's sales predictions are the softest he's seen and called on the government to increase infrastructure spending in order to boost consumer confidence.
"The view held by a number of shoppers out there is that the number of interest rate cuts we've had means there's a problem," he said.
"If we saw some infrastructure spending and no further reductions in interest rates, sales would pick up."
Source: Thanks smh.com