US regulator predicted more 737 MAX crashes after Lion Air tragedy
After the first deadly accident involving Boeing's 737 MAX in October 2018, an analysis done by the US Federal Aviation Administration determined that the plane was likely to crash again if regulators did not intervene, according to a federal document reviewed by The New York Times.
The agency provided its internal analysis to US Congress in recent weeks, and politicians questioned the FAA's chief, Stephen Dickson, about the document on Wednesday during a congressional committee hearing on the two 737 MAX crashes.
The FAA's analysis found that without government intervention, the MAX would likely crash 15 times over the 45 years that it was expected to fly, killing more than 2,900 people. The analysis was reported on earlier by The Wall Street Journal.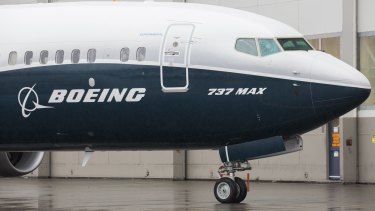 "Despite its own calculations, the FAA rolled the dice on the safety of the travelling public and let the plane continue to fly," Democratic congressman Peter DeFazio said.
By the time the FAA conducted the review last December, however, it had already taken action that it assumed would mitigate that risk.
About a week after the Lion Air accident off the coast of Indonesia in November, the regulator had issued a directive instructing pilots of the 737 MAX to use a common emergency procedure to deal with the erroneous activation of software, which was a factor in the crash.
The agency took the results of the December review as confirmation that the action it had taken was sufficient, according to a government official who spoke on condition of anonymity to discuss an internal matter.
However, in March, there was a second deadly crash involving the MAX, this time in Ethiopia. In all, 346 people were killed in the two crashes.
FAA chief Stephen Dickson, maintained that the agency was independent and that the aircraft certification process was fundamentally sound.
"The system is not broken," he said.
In a statement, a Boeing spokesman, Chaz Bickers, said the actions that the FAA and Boeing took after the first crash "were fully consistent with the FAA's analysis and established process."
Dickson said that the FAA, not Boeing, would determine when the MAX would fly again, which will not happen until 2020.
The hearing was the fifth held by the congressional committee as it investigates the design, certification and crashes of the MAX.
Source: Thanks smh.com