Aussie dollar reaches three-month high against greenback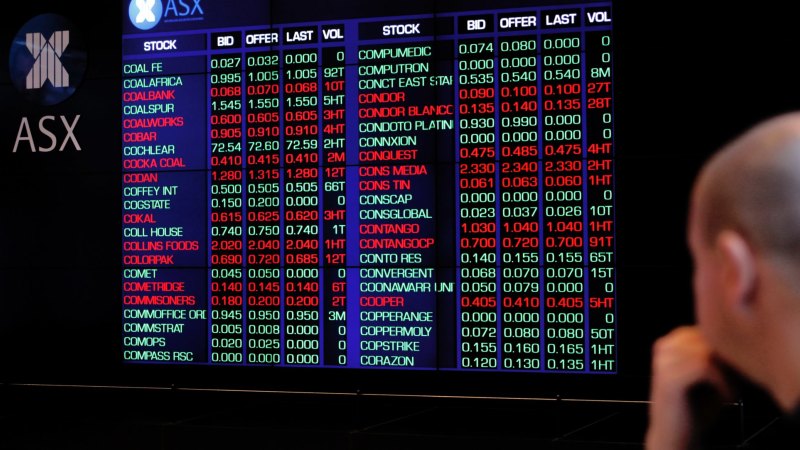 Loading Chart…
Former Telstra chief executive David Thodey will take over as chair of cloud accounting platform Xero from February. Xero announced to the Australian Securities Exchange this morning that Graham Smith who has been chair since January 2017 was retiring earlier than anticipated due to the health of close family members and the impact of this on his capacity to travel to New Zealand for board meetings. (The third executive this week to cite constant travel to New Zealand as a reason for resignation!)
Mr Thodey joined Xero's board in June 2019 and is a non executive director at Vodafone, Ramsay Health Care and chair of Tyro and the CSIRO. He was chief executive to Telstra from 2009 to 2015. 
"Xero is an exciting company and I am delighted to be a part of it, both as a director and from next year as a chair," he said.
Xero's shares last traded at $78.88.
The British pound has surged following the release of an exit poll suggesting the UK Conservative Party will hold an overwhelming majority in the UK House of Commons, paving the way for Britain to formally exist the European Union on January 31.
The pound is currently sitting at 135.12 US cents, up 2.7 per cent for the session. It's currently on track to record its largest one-day percentage gain since January 17, 2017.
Despite the Australian dollar climbing to fresh three-month highs against the greenback, the Aussie has fallen sharply against the pound, sitting at 51.29 British pence, the weakest level since the UK Brexit referendum back in late June 2016.
IG MARKETS SPONSORED POST
ASX futures were up 22 points or 0.3% to 6725 near 7.45am AEDT
AUD +0.2% to 68.90 US cents
On Wall St about 3.45pm: Dow +0.8% S&P 500 +0.9% Nasdaq +0.7%
In New York: BHP +1% Rio +1.1% Atlassian -1.5%
In Europe: Stoxx 50 +0.5% FTSE +0.8% CAC +0.4% DAX +0.6%
Nikkei 225 futures +1.2% Hang Seng futures +0.7%
Spot gold -0.4% to $US1468.58/oz at 1.11pm New York
Brent crude +1.2% to $US64.49 a barrel
US oil +1.2% to $US59.44 a barrel
Iron ore -0.7% to $US94.02 a tonne
Dalian iron ore +0.8% to 657 yuan
LME aluminium +0.9% to $US1775 a tonne
LME copper flat at $US6155 a tonne
2-year yield: US 1.66% Australia 0.74%
5-year yield: US 1.73% Australia 0.75%
10-year yield: US 1.90% Australia 1.13% Germany -0.27%
10-year US/Australia yield gap near 7.45am AEDT: 77 basis points
IG MARKETS SPONSORED POST
The Australian share market is expected to open higher after Wall Street rallied overnight amid reports the US and China have reached an "in principle" deal to end their 17-month trade war. The SPI200 futures contract was up 22 points, or 0.3 per cent, at 6,725 at 7:45am AEDT, suggesting a positive start for the benchmark S&P/ASX200 on Friday. On Wall Street, the Dow Jones Industrial Average was up 0.77 per cent, the S&P 500 was up 0.69 per cent and the tech-heavy Nasdaq Composite was up 0.50 per cent.
"Getting VERY close to a BIG DEAL with China. They want it, and so do we!," US President Donald Trump tweeted overnight. The White House has reached a "deal in principle" with Beijing, a source briefed on the trade talks said this morning Australian time. The White House was expected to make an announcement within hours, the source said.
The Aussie dollar is buying 68.99 US cents from 68.81 US cents on Thursday.
In other news that proved notionally supportive of market sentiment, the ECB met overnight, and inspired confidence that it remains committed to re-invigorating the Eurozone economy. The key issue going into the meeting was seeing new President Christine Lagarde's vision for the region's economy. And judging by the market price action, she passed. Rather than a hawk or dove, President Lagarde described herself as an "owl" who would be open to different views and ideas on how to enact ECB policy. This means embarking on a strategic review of European economic policy to find new ways of reviving the region's economy.
Good Morning and welcome to today's Markets Live blog. It is already looking like a busy day with the UK election results trickling in, and already moving currency markets. And news of a US-China trade deal.  
Your editors today are Lucy Battersby and David Scutt. 
This blog is not intended as financial advice. 
Source: Thanks smh.com