Viagogo boss slams Australia's ticketing market as outdated 'protectionist racket'
Besieged ticket reseller Viagogo has hit back at complaints about its practices by accusing Australia's ticketing market of being a "protectionist racket" for promoters and lagging 20 years behind the United States.
Viagogo's global managing director Cris Miller said the number of people refused entry to events due to fake tickets bought through his company had been exaggerated by the media and the industry. He said some people simply brought the wrong documents to the gate.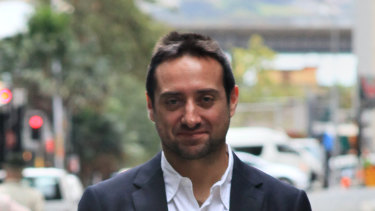 "The reports about the service have been sensationalised to the benefit of our antagonists [the event organisers]," Mr Miller told The Sydney Morning Herald  on Friday.
"They're looking to control the ticket sales themselves. This is about commercial interests, this is about them monetising their events – and we're providing a platform they believe is competitive with their events."
The Viagogo boss said ticket reselling was a good thing and should be respected by event promoters.
"In the US, fundamentally if you buy a ticket, you own it. You can do with it what you want, and the ability to give it away or resell it to somebody is completely free. That has created significantly more access, more choice and most importantly better prices," Mr Miller said.
"The market today in Australia is like a protectionist racket. You're putting the interests of event organisers in front of the fans."
For years Viagogo has been hit with widespread complaints about fraudulent tickets and automated scalping bots that buy tickets then flog them for inflated prices.
At Elton John's recent shows in Perth and Adelaide, about 100 and 200 people respectively arrived with fake tickets bought through Viagogo, according to reports. The company disputes those figures but would not provide its own numbers.
Mr Miller said some customers "misinterpret the confirmation mail that we provide to them as their ticket", and arrive at the gate with the wrong documents.
But the "overwhelming majority" of Viagogo customers turned away at the gate were rejected because "event organisers [are] discriminating against those buyers on our website", he said.
Mr Miller conceded Viagogo made mistakes during a period of rapid growth and had changed its practices over the past two months. He said customers could now see the exact cost of their ticket, taxes, fees and delivery. But they would not be able to see the sellers' mark-up.
Mr Miller played down concerns about inflated prices because "typically what you see when you see insane prices on our website [is] they never sell". He said changes had been made to the website to clarify that when tickets showed limited availability, that only referred to the availability through Viagogo, not the wider marketplace.
Google banned Viagogo from buying higher search results after finding the reseller in breach of new requirements brought in by the search engine giant in 2018. Last week it lifted the ban, returning Viagogo to the top of the results page in most instances, and earning a swift rebuke from the entertainment industry lobby group Live Performance Australia.
The lobby group's chief executive Evelyn Richardson said there was "a decrease in the number of fake tickets being presented at live performance events" during the period Google blocked Viagogo from reaching the top of the results page.
In response, Mr Miller said: "I would like to see the data supporting that … I haven't seen anything that actually validates that statement."
Source: Thanks smh.com