Myer registers down, leaving Christmas shoppers stranded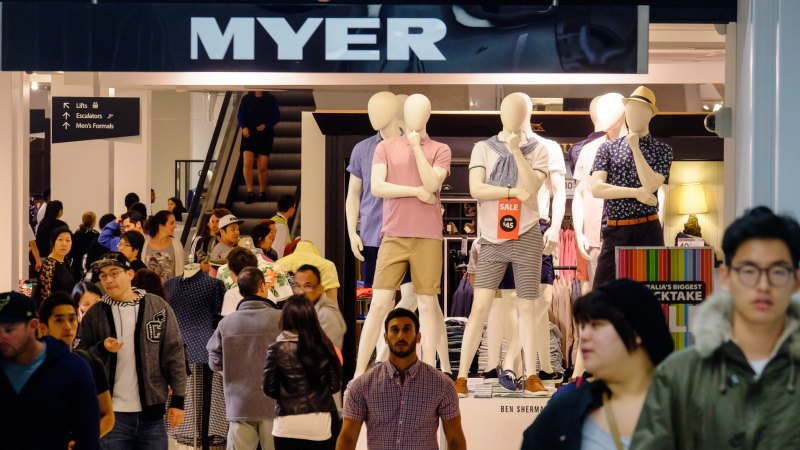 Christmas shoppers have been left stranded at Myer stores nationwide, unable to pay for items, after the store's IT system collapsed.
The department store's point-of-sale system was down at all of its 61 stores on Saturday afternoon – less than two weeks before Christmas, in the peak of the holiday shopping rush.
The technical issue begun at 1.20pm. Some stores have since come back online, while others are still unable to process sales.
Myer's online store is unaffected.
A Myer spokesman said its "teams [were] working to get registers up and running as quickly as possible".
"We apologise to customers for any inconvenience caused during this time," the spokesman said.
Shoppers were reportedly dumping their items and leaving stores.
"Just went to Myer for the first time in years," Cameron Heap wrote on Twitter.
"Systems are down, can't process sales, service and store presentation as bad as I remember, never going."
Josh Reyes posted a photograph of a Myer register that appeared to be displaying an error message.
Retailers around the country are banking on a bump in sales over the Christmas period after a year of weak consumer spending in the sector.
Myer's recent cost-cutting led to its first profit in nine years this year despite sales dropping 1.3 per cent for the year.
Source: Thanks smh.com