'A frenzy of self-righteousness': Top Australian businessman laments rise of 'intolerant' views
Influential businessman and Orica chairman Malcolm Broomhead has lamented the rise of a culture of "self-righteousness" and a mindset where people are "intolerant" of others.
Mr Broomhead says "the decline in reasoned, articulate and productive discussion and debate, at every level of society", is a challenge to most western economies and to Orica.
The comments are contained in a written copy of Mr Broomhead's speech to Orica shareholders, to be delivered this morning at the company's annual meeting in Melbourne.
"Thirty years after the fall of the Berlin Wall, where there was great hope for a future united world, we are now tearing ourselves apart in a frenzy of self-righteousness," he says.
Mr Brromhead, a former director of the world's biggest miner BHP and a widely respected figure in business circles, also says laments the impact of social media on debate.
"Sadly, the attitude of 'I am right and I'll shout down anyone who disagrees' is becoming increasingly prevalent.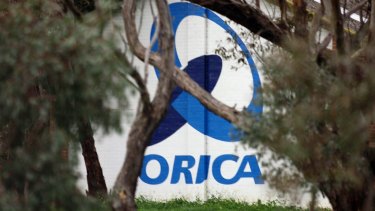 "The explosion of social media and communication technology has led to a proliferation of such single-sided views, where people simply listen to their own echo chamber, and are intolerant of the views of others," he says.
Mr Broomhead says this phenomenon is widespread, and occurring in identity politics, the climate change debate and in Australia's approach to China, where some people focus only the security aspect of the relationship without considering the wider economic and trading relationship between the countries.
"Part of this trend has manifested itself in an extreme pessimism. Certainly, as ever, there are a number of important issues for the global community to solve, but if we do solve them one can conceive of a very positive future for human kind," he says.
More to come
Source: Thanks smh.com