'Complicated': Fintech interest rates still opaque despite reform
Reforms to clarify business loan terms have not standardised the advertising of maximum costs of credit provided by fintechs.
It's been 18 months since seven of the country's most established fintechs signed on to a voluntary code of conduct for lending practices. 
This code has seen businesses commit to clearer loan terms including use of a 'Smartbox' table which compares their interest rates to other products.
However, there is still no standard way of advertising the interest rates attached to these loans before an application is made, and not all lenders disclose the upper limits of their standard interest rates or the cost of the credit in terms of the annual percentage rate (APR). The APR calculates the cost of credit as a percentage of the loan amount.
The range of fintech interest rates varies widely for unsecured loans but is in general significantly higher than products offered by the major banks. While the big four offer secured loans with standard rates around 9 per cent, when borrowing from a fintech, companies typically face rates above 15 per cent.
Yanir Yakutiel, chief executive of fintech Lumi, said more work was being done in the sector to make rates clearer but it was difficult to make blanket statements about what a business might pay in interest given fintechs rely on a risk-based pricing model.
"Life is complicated — I think it goes back to the fact that price comparison is so difficult when there are so many attributes [to lending]," Mr Yakutiel said.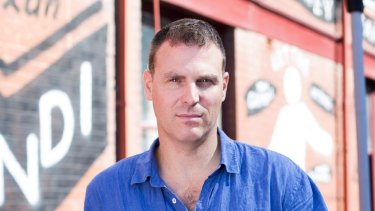 Lumi charges standard interest rates from 10 per cent to the low 20 per cent mark, though the company would not confirm the highest APR that a lender may pay.
Fellow fintech Moula advertises interest of up to 2 per cent a fortnight. In APR terms, the cost of capital is between 15 per cent and 52 per cent, with around 5 per cent of its loan book carrying that highest cost.
The company said it was focused on the risk profile of its customers and would not lend to those unable to service loans, or those engaging in "loan stacking", having taken out several other loans with other lenders.
ASX-listed Prospa writes loans with simple interest rates of between 9.9 per cent and 26.5 per cent. When considered on APR terms, the loans can carry a cost of as much as 47.7 per cent.
The company also said it was cautious about risk and would price loans after considering more than 450 data points about a borrower.
"We also take into consideration data such as the intended use of funds, and what we already know about similar businesses, to allow us to make a responsible decision about how much to lend, at which rate and over what term," a Prospa spokeswoman said.
Banking consultant Neil Slonim, who consulted on the code of conduct, said despite moves to transparency there was still no clear way for a business to know the exact terms a lender offered until after they applied.
"How many small business owners really know how much they're paying and how much do they really care?" he said.
The Australian Finance Industry Association did not respond to requests for comment.
Source: Thanks smh.com