Major car dealership underpaid employees $4.5m
One of the largest operators of car dealerships in Australia has revealed it underpaid 6200 employees $4.5 million over the last seven years, becoming the latest Australian company embroiled in an underpayment scandal.
ASX-listed AP Eagers revealed on Tuesday it had identified "anomalies" in its payroll system which resulted in a number of employees being improperly classified under an award and others being underpaid superannuation contributions and for overtime.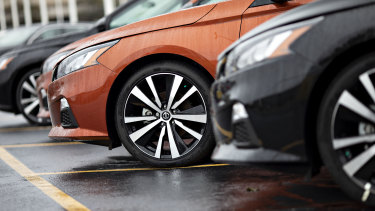 AP Eagers operates 229 dealerships across Australia's east coast, along with a handful in Darwin and Adelaide. It sells car brands such as Ford, Holden, Jaguar, Nissan and Mercedes-Benz.
The company said the underpayments were identified during a centralisation of it its payroll system and that it had appointed auditor PwC to assess the full extent of the issue.
"We unreservedly apologise to our employees. AP Eagers is committed to paying the amounts owed to past and present employees, in full and with interest, as soon as practically possible," AP Eagers chief executive Martin Ward said in a statement.
"We understand the importance of ensuring our employees are paid their entitlements in full and on time – we take full responsibility for the mistake and we are very sorry."
The automotive retailer is the latest in a long line of companies to reveal underpayments in the past year, including supermarket giant Woolworths, hardware chain Bunnings and jeweller Michael Hill.
AP Eagers said it will also undertake a review of payments made to staff members at fellow car dealer AHG, which the company acquired for $2.3 billion in September. It noted the $4.5 million shortfall equates to just 0.25 per cent of the company's total payroll.
The company has self-reported to the Fair Work Ombudsman. Shares fell slightly in early trade but recovered to be up 2.07 per cent at $10.35 in late trade.
Source: Thanks smh.com