NAB faces huge fine after thousands of breaches in 'fees for no service' case
NAB could face a multimillion-dollar fine for allegedly breaking the law more than 12,000 times after the corporate watchdog launched court action against the bank for charging customers fees for no service.
The Australian Securities and Investments Commission (ASIC) alleged late on Tuesday that NAB breached the law 12,347 times, with penalties for each contravention ranging from $250,000 to $2.1 million.
If all of the alleged breaches were proven and they attracted the maximum penalty, the potential total fine would equal about $8 billion. But such an outcome is seen as highly unlikely, and ASIC itself has previously said that maximum penalties in such cases are well beyond what a court would actually impose.
ASIC's statement to the Federal Court alleges the bank charged customers fees for no service, provided dodgy fee disclosure statements and had faulty compliance systems.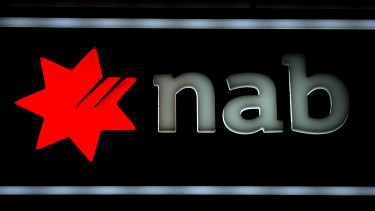 The bank allegedly failed to deliver financial planning reviews or offers of reviews to clients, failed to provide clients with adequate fee disclosure statements and also failed to establish and maintain compliance measures that ensured NAB complied with its contractual obligations, according to ASIC.
This "unconscionable conduct" is alleged to have occurred from at least May 2018 despite NAB's knowledge there was a risk that customers were being charged without receiving services, ASIC claimed.
"However, NAB did not stop charging fees to its customers until February 4, 2019."
NAB, which has also in recent months faced legal action over a scandal involving home loan "introducers," says 1400 clients were affected by the "fees for no service" conduct that is the subject of ASIC's legal case.
The alleged breaches were exposed at the royal commission into banking misconduct last year and they come as NAB has set aside more than $2 billion relating to customer remediation across the entire group.
ASIC's statement said that former NAB executive Andrew Hagger was in March last year told of a "failure to provide contractual services to clients," which was categorised as a "critical" risk by the bank.
It said that between May last year and this February, NAB knew its systems were not up to scratch for detecting fees for no service and it had therefore engaged in unconscionable conduct.
The legal action was launched the day before NAB's annual general meeting in Sydney where new chief executive Ross McEwan will front shareholders for the first time. The bank will try to avoid a second "strike" on executive pay after a record-breaking backlash from shareholders last year.
In a statement lodged with the ASX, NAB's chief legal counsel Sharon Cook said the bank was taking the action seriously and would work co-operatively with ASIC to deal with the issue.
"We have already acknowledged failures where customers have paid fees for services they didn't receive and have paid $37.8 million to 27,500 NAB FP [financial planning] clients. Remediation began in December 2018 and is expected to be completed by June 2020."
Ms Cook said from February 2019, the bank began switching off fees for all clients with ongoing fee arrangements and began moving clients to 12-month advice contracts.
"NAB Financial Planning has made changes to systems and controls and will continue to improve
so we can service our clients better," Ms Cook said.
Source: Thanks smh.com