Westpac hit with $500m capital charge over AUSTRAC scandal
Westpac must hold an extra $500 million in capital as a result of its money laundering scandal, as the banking regulator launches a sweeping investigation that could lead to fines or disqualification of senior managers.
The Australian Prudential Regulation Authority (APRA) on Tuesday announced the extra capital charge, which will weigh on Westpac's returns, saying it reflected the bank's "heightened operational risk profile."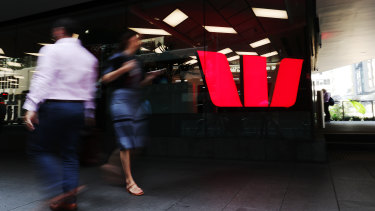 APRA also said it would probe whether the bank or its top brass had breached the Banking Act or the Banking Executive Accountability Regime, known as the BEAR. This probe means the bank could face fines, and senior management could be disqualified, if the regulator finds that senior people in the bank have breached their obligations.
The action from APRA is the latest fallout from a money laundering scandal at Westpac, which was last month accused of breaking anti-money laundering and counter-terrorism financing laws 23 million times by the financial intelligence agency, AUSTRAC.
The bombshell lawsuit, which triggered the dramatic resignations of former chief executive Brian Hartzer and chairman Lindsay Maxsted, also alleged the bank failed to properly monitor thousands of payments that may have facilitated child exploitation.
"Given the magnitude and nature of the issues alleged by AUSTRAC, APRA is aiming to ensure that fundamental deficiencies in Westpac's risk management framework are identified and addressed and that Westpac and those responsible are held accountable as appropriate," APRA said.
The capital slug means Westpac is now holding additional capital of $1 billion for operational risk, given that Westpac, ANZ Bank, and National Australia Bank had previously been forced to hold an extra $500 million because of cultural and governance problems. Commonwealth Bank, which last year faced an inquiry from APRA, is already holding $1 billion extra capital because of its recent history of scandals.
APRA said its review into Westpac would focus on the bank's risk governance. APRA deputy chairman John Lonsdale said AUSTRAC had made "serious allegations that question the prudential standing of Australia's second largest bank."
"While Westpac is financially sound, there are potentially substantial gaps in risk governance that need to be closed," Mr Lonsdale said.
"Given the nature of the matters raised by AUSTRAC, the number of alleged breaches and the period of time over which they occurred, this will necessarily be an extensive and potentially lengthy investigation."
Treasurer Josh Frydenberg last month said APRA would be conducting an inquiry into the embattled bank, but its announcement on Tuesday provided detailed terms of reference and confirmed it would consider acting under the BEAR.
APRA's terms of referenece for its investigation said it would look at issues including the bank's governance, control and risk management framework; its accountability and remuneration arrangements; and whether it had complied with its legal obligations to APRA.
More to come
Source: Thanks smh.com