Bubble tea boss allegedly 'aided and abetted' underpayment of workers
Bubble tea giant Chatime has been hit with legal action alleging its managing director Charlley Zhao "aided and abetted" and "procured" the underpayment of staff on an hourly rate as low as $7.59 over a number of years.
In a statement of claim filed in the Federal Circuit Court, the Fair Work Ombudsman alleges that Chatime co-founder Mr Zhao and his former partner, shareholder and director Iris Qian, were told at a meeting on September 12, 2013 that staff weren't being paid the proper award rate, including penalties and overtime. The watchdog has not taken action against Ms Qian.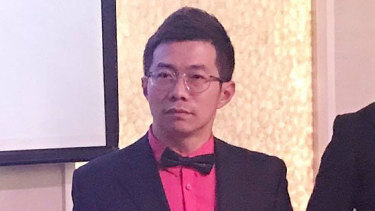 The legal action follows a media investigation by The Age and The Sydney Morning Herald in April which exposed rampant underpayment of Chatime's 1150-strong workforce over many years and estimated it ran into millions of dollars.
The investigation revealed that Mr Zhao and Ms Qian were linked to underpayment issues at a bakery chain in 2018. The ombudsman confirmed underpayments of $350,000 across four Bakery Venture stores in Sydney.
Chatime's major shareholder is the Taiwan-based La Kaffa International, which controls 700 bubble tea outlets selling Taiwanese-style flavoured tea with tapioca balls or "pearls" in 38 countries, including Australia.
Mr Zhao and Ms Qian set up the business in Australia in 2009, taking a stake in what is now a network of 100 corporate and franchised stores. Some of its franchisees have also been embroiled in underpayment issues, with the workplace regulator taking one of them to court earlier this year.
The ombudsman became aware that Chatime was underpaying workers in 2016. It audited 10 company-owned stores between August and December 2016 and found that more than 150 workers had been underpaid a total of $169,320.
In its statement of claim, the watchdog alleges that Chatime contravened the law 14 times, with a maximum penalty of $54,000 for each contravention, and Mr Zhao is accused of breaching the law seven times, with each breach attracting a penalty of up to $10,800.
The watchdog alleges Mr Zhao "aided and abetted, counselled or procured" the underpayment of wages despite being told by Chatime's then chief financial officer during a presentation in 2013 that Chatime's current system of paying employees was unlawful.
The presentation included a comparison of what the business was then paying staff and what they should have been paid under the Fast Food Award.
The company's rates were as low as $9.42 an hour for cash-in-hand, compared with the minimum hourly rate of $17.96 under the award. This base rate didn't include penalties or overtime.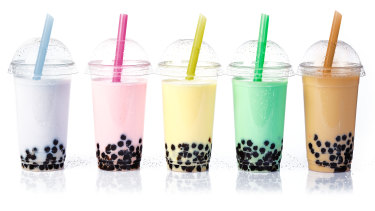 Mr Zhao was allegedly told by the then CFO that paying minimum award rates, uniform allowance, casual loading and weekend penalties would cost an additional $854,862 a year. This figure did not include the potential cost to franchisees, which also allegedly underpay workers.
An alternative proposal, referred to as "costing model B", was allegedly adopted. This model paid the minimum ordinary hourly rates but failed to pay penalty rates, overtime or casual loading, which is a legal requirement under the law. Trainees continued to be paid in cash and the quasi-legal model was estimated to cost the business an extra $254,258 a year.
Mr Zhao allegedly told the former chief financial officer to implement "costing model B" despite it being in breach of the law.
Mr Zhao told The Age and The Sydney Morning Herald the reference to him personally and his involvement was disappointing. He said he would work with the ombudsman. In a statement, Chatime said it had worked "tirelessly" with Fair Work over the past number of years to resolve the underpayments issues.
"As a responsible employer in Australia, we are committed to paying our people correctly and when underpayments were identified, we rectified those underpayments."
The ombudsman declined to respond to questions about why it didn't probe beyond the four-month audit period.
The workplace regulator is seeking court orders requiring Chatime to commission workplace relations training for Mr Zhao and other management staff and to commission an "independent" audit of its compliance with workplace laws.
In a statement, the Fair Work Ombudsman Sandra Parker said "it is particularly disappointing to be making allegations of significant underpayments against a franchisor of this size".
Source: Thanks smh.com