Compulsory business education floated to stop collapses
Australia's insolvencies peak body has backed a suggestion in a report from small business ombudsman Kate Carnell that individuals should face compulsory business training before they're able to run a business.
"We're not suggesting for a second that it needs to be a university course," Australian Restructuring and Turnaround Association (ARITA) chief executive John Winters said.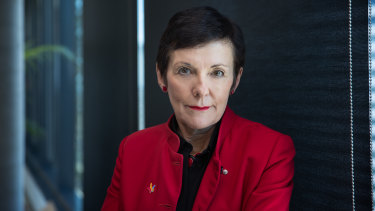 "But very few people are experts in all areas of their businesses and many go in without properly costing or having a proper business plan in place."
Ms Carnell released a discussion paper this week into insolvency processes for the small end of town after hearing from around 300 founders and experts in an inquiry in partnership with former senator John 'Wacka' Williams.
Her report draws attention to the expense of undergoing insolvency proceedings, which can run as much as $50,000, as well as the lack of knowledge founders have about their responsibilities in the event of a collapse.
"The imbalance of knowledge is particularly evident in the mismatch of the small business owners' expectation of turnaround and the reality of the financial state of their business," the paper said.
The report asks for feedback on whether Australia should introduce compulsory training before an individual either registers an Australian Business Number or starts as a company director.
Ms Carnell said she hadn't formed a clear view yet on whether this was the best course of action given the pause it could place on innovation.
"That said, the ramifications of trading insolvent are very real and some people really just didn't have good knowledge."
Mr Winters said these issues were amplified among startup companies or those looking to scale globally very quickly.
"It's when their business is up and running and they're trying to grow it too quickly where we need to have people aware of seeking professional advice," he said.
Fifteen discussion questions from the report are now open for comment.
Treasury was contacted for comment.
Source: Thanks smh.com