Fair Work watchdog steps in to help Dinner by Heston staff
The Fair Work watchdog will intervene to help workers allegedly underpaid to recover any money owed after Dinner by Heston, the Crown Casino eatery fronted by Heston Blumenthal, failed to meet a December 20 deadline to provide them with back pay.
The Fair Work Ombudsman issued a statement on Monday afternoon saying it was concerned that a significant number of employees of Tipsy Cake Pty Ltd, which owns the restaurant, are still owed back pay after the company failed to comply with a statutory notice requiring it to back pay staff by December 20.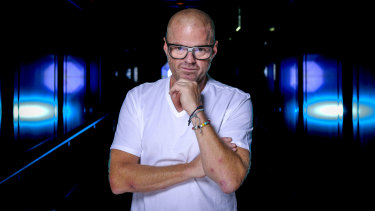 Instead of providing the money allegedly owed to employees, the company applied to be wound up and the Federal Court put it into provisional liquidation.
The Ombudsman said it had started investigating the company and has now contacted the provisional liquidator to help employees recover outstanding entitlements.
Fair Work Ombudsman Sandra Parker said it was disappointing that Tipsy Cake was not able to resolve the outstanding alleged underpayments before being placed into provisional liquidation.
"Tipsy Cake was aware that a significant amount of wages and entitlements were owing to many workers who had been underpaid," Ms Parker said.
"The circumstances of this matter are disappointing. The Fair Work Ombudsman will liaise with the provisional liquidator and other relevant stakeholders in order to assist the employees to recover their entitlements."
A Fair Work inspector issued Tipsy Cake a formal compliance notice on November 14 requiring the company to calculate and rectify any under payments in 2017 and 2018 by December 13. It was also asked to provide proof of its compliance by December 20.
The Ombudsman said information provided by the company indicated it potentially allegedly owed millions of dollars to workers.
"The Fair Work Inspector formed a reasonable belief that Tipsy Cake had paid some employees at Dinner By Heston an annualised salary that was not sufficient to cover the weekend and public holiday penalty rates, annual leave loading and overtime rates they were entitled to under the Hospitality Industry (General) Award," the Ombudsman's statement said.
"Where employers do not fully comply with Compliance Notices, the FWO would typically commence proceedings to seek orders for compliance with the notice and the imposition of a penalty.
"Where FWO's ability to do so is impacted by the winding up of a company, the regulator will explore all options, including options to assist employees and to hold those involved to account."
Under Australian law, employees are treated as priority creditors in a liquidation and the government can pay for some unpaid entitlements if the business does not have the capacity to do so.
Brian Silvia and David Coyne of BRI Ferrier were appointed to Tipsy Cake Pty Ltd, the owner of the restaurant which The Sunday Age and Sun-Herald revealed last year is incorporated through the Caribbean Island of Nevis.
Source: Thanks smh.com