The chances are that Sydney will get the best present of all for the holidays in the form of a brief shower of rain.
It looks like there will be a decent shower on Christmas Eve and a little more on Christmas Day. Unfortunately, that will barely have time to sink in before oppressive heat returns on the weekend.
People inland will not even have that respite. It will be hot and dry all week.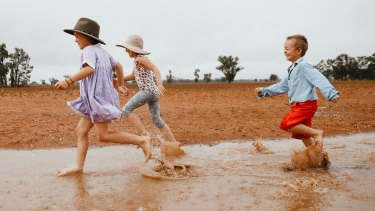 Of course, this is a time of year when people try to forget the problems of their daily lives and relax.
But the bushfires and the drought will come up as a topic at many of the celebrations over the next few days.
One thing to talk about is the heroism of the Rural Fire Service who are for volunteering for dangerous duty.
This sort of volunteering is a great tradition. Not everyone can be a firefighter but there are many other ways we can help our communities in times of crisis.
The deaths of Geoffrey Keaton and Andrew O'Dwyer, the two firefighters killed in a car accident in south-west Sydney will also come up in conversation.
The tragedy of their deaths should remind people that not everyone is having a happy time these holidays.
This is one of those occasions when different generations and diverse groups get together and hopefully it can be a time for people to share their impressions about what is happening.
The challenge in some gatherings will be whether the topic of climate change can be brought up without starting an argument.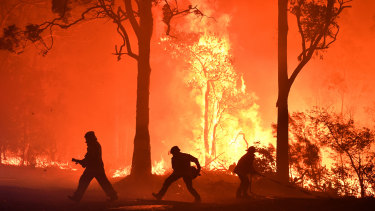 Enjoy the company of those you are with over the next few days and think of ways to make that sense of community last.
For people who did not grow up with the tradition of Christmas, this is a time to wonder what all the fuss is about and perhaps earn extra money by signing up for extra shifts or enjoy the opportunity to get some jobs done around the house.
This is also a time to reflect on the ubiquity of consumer culture. Giving presents can be a good way of showing affection but it can also be a tremendous waste. Be sure to keep receipts if you take a risk and buy something that has not been specifically requested so you can return the purchase.
Some people might consider reducing their present-giving this year and donating money to charities. There are so many worthy causes, from bushfire victims to firefighters or whichever other needy groups attract your sympathy.
Australia remains a rich country and it can afford to share its wealth with people around the world.
In the meantime, let the heavens open up and drop a bucket of rain all over this dry country. For once, let us all hope this summer break will be ruined by wet weather. May every Christmas barbecue sputter out, may ever cricket fixture be cancelled and every beach day be forced indoors until the ground is so wet that we can start to think about something else.
Source: Thanks smh.com