Wall Street at record highs, ASX futures flat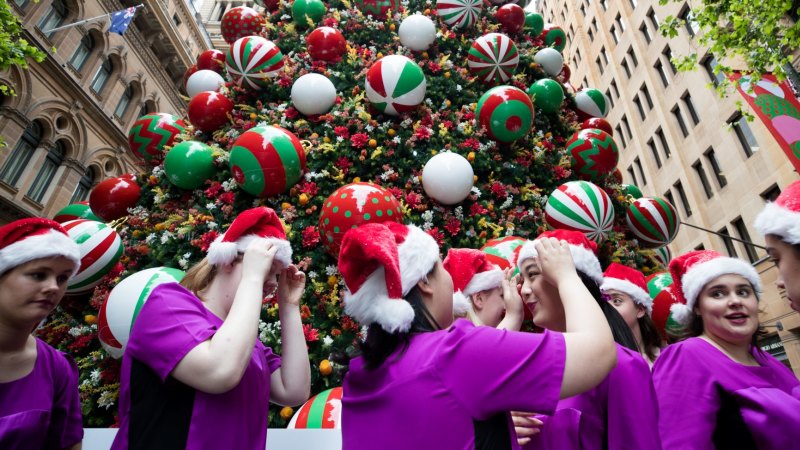 Loading Chart…
Treasury's miraculous wage growth forecasts
In early 2008, when the Rudd government was riding high in the polls and the names Bear Sterns and Lehman Brothers had yet to pass into general conversation, then shadow treasurer Malcolm Turnbull had a little fun in Federal Parliament.
He asked then treasurer Wayne Swan about the concept known in economic circles as NAIRU – the non-accelerating inflation rate of unemployment.
Caught on the hop, Swan ducked and wove around the question without a true answer. That gave Turnbull the chance to use morning radio to complain that the treasurer did not understand the concept of NAIRU.
"When you have a treasurer who seems to be ignorant of the basic concepts, it's very troubling," he told ABC radio.
Fast forward to today and NAIRU, and the debate around it, is central to what the Reserve Bank is up to with its 2019 interest cuts and also to a case of denial within the federal Treasury.
You can read Shane's full yarn here. 
Village Roadshow screened rival offer before PEP bid
By

Kylar Loussikian

and

Jennifer Duke
The wealthy Kirby family and outgoing Village Roadshow Limited chief executive Graham Burke fielded offers for the cinema and theme park operator they control from private equity outfit BGH Capital before agreeing to sell their shareholdings to Pacific Equity Partners.
Two sources with direct knowledge of the negotiations confirmed that investment bank UBS lined up early offers from BGH and Pacific Equity Partners (PEP) of less than $650 million as it worked to get a deal for Village Roadshow Corporation, the private vehicle owned by Robert Kirby, John Kirby and Mr Burke.
Quadrant Private Equity also expressed interest in the ailing owner of Warner Bros. Movie World, the same sources said. Village Roadshow, the ASX-listed company, last week disclosed that Village Roadshow Corporation had agreed to sell its shares to PEP for $3.90.
UBS' team, led by dealmaker Kelvin Barry, is expected to work on the deal advising Village Roadshow Limited as part of its negotiations with PEP.
Village Roadshow shares closed at $3.82 on Monday. 
Jen and Kylar have more here.  
Tesla hits infamous 'funding secured' level
Tesla shares traded above $US420 on Monday, more than a year after Elon Musk tweeted he had "funding secured" to take the electric car maker private at that price, only to later give up under investor pressure and regulatory concerns.
In recent months, Tesla's shares have had a run of good fortune on the back of a rare quarterly profit reported in October, news of production ramp-up in its China factory and upbeat early deposits for its recently launched electric pickup truck.
Orders for the company's Cybertruck have reached close to the record set by its Model 3 sedans in 2016.
"Whoa … the stock is so high lol," Musk tweeted on Monday, after Tesla shares crossed the $US420 mark.
You can read more here. 
Boeing has ousted chief executive officer Dennis Muilenburg, following a year of intense scrutiny and industrial setbacks set off by twin fatal crashes of its 737 MAX jetliner.
The management shakeup comes as the world's largest planemaker struggles to win regulatory approvals for its grounded best-selling jetliner while trying to regain trust with passengers and airline customers.
Chairman David Calhoun will take over as CEO and president, effective on January 13, the company said, adding that a change in leadership was necessary to restore confidence in the company.
Boeing shares rose 2.9 per cent to $US337.55 on the news. 
You can read more here. 
IG MARKETS SPONSORED POST
ASX futures closed down 2 points at 6713 earlier this morning. 
AUD +0.3 per cent to 69.19 US cents
At 2:30pm on Wall St: Dow +0.4 per cent S&P 500 +0.2 per cent Nasdaq +0.3 per cent
In New York: BHP flat Rio +0.5 per cent Atlassian +0.8 per cent
In Europe: Stoxx 50 flat FTSE +0.5 per cent CAC +0.1 per cent DAX -0.1 per cent
Spot gold +0.4 per cent to $US1,484/oz at 12:50pm New York
Brent crude +0.4 per cent to $US66.37 a barrel
US oil +0.2 per cent to $US60.56 a barrel
Iron ore -2.2 per cent to $US90.50 a tonne
Dalian iron ore -0.3 per cent to 639 yuan
LME aluminium -0.03 per cent to $US1,774 a tonne
LME copper -0.7 per cent to $US6,147 a tonne
2-year yield: US 1.65 per cent Australia 0.88 per cent
5-year yield: US 1.75 per cent Australia 0.93 per cent
10-year yield: US 1.92 per cent Australia 1.29 per cent Germany -0.25 per cent
10-year US/Australia yield gap: 63 basis points
IG MARKETS SPONSORED POST
For all the angst about trade wars, geopolitics and a sputtering and overly indebted global economy, 2019 might just be the best year investors have ever had.
The numbers are staggering. Global stocks have piled on more than $10 trillion, bonds have been on fire, oil has surged almost 25 per cent, former crisis spots Greece and Ukraine have top-performed, and even gold has sparkled.
Wall Street and MSCI's near 50-country world index have both stormed to record highs after 30 per cent and 24 per cent leaps. Europe, Japan, China and Brazil are all up at least 20 per cent in dollar terms too. Not exactly shoddy.
Let's do this one more time in 2019
Good morning. Welcome to the final Markets Live blog of 2019.
Your editor today is David Scutt.
This blog is not intended as investment advice. 
Source: Thanks smh.com