Buses in fast lane to electrify quicker than cars, BHP modelling finds
Australia's fleet of tens of thousands of buses and millions more around the world could become electric battery-powered even earlier than cars, according to new modelling by mining giant BHP, which nominates 2025 as the year the "electric vehicle revolution" will truly take off.
Although electric vehicles account for a small fraction of the global transport sector today, electric cars are expected to become the norm in the coming years and begin replacing combustion-engine vehicles as cost barriers ease.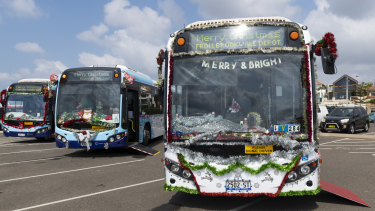 The expected electrification timeline for the bus and truck fleet, on the other hand, often stretches closer to 2050. But in its latest modelling of the future of transport, Melbourne-based BHP, the world's biggest miner, has found buses are on course to electrify much more quickly than other heavy-duty vehicles and could even outpace electric cars from around 2025.
In an interview with The Age and Sydney Morning Herald, BHP vice-president of market analysis Huw McKay said buses today could be sufficiently powered by first-generation electric battery technology, unlike heavy-duty trucks, which travel longer distances at greater speeds carrying heavier payloads, often requiring a higher minimum battery performance.
As well, Dr McKay said, due to the "collective buying power" that applies to buses, the rise of a battery-powered bus fleet had potential to outpace the electrification of cars.
"Who makes decisions about what buses to buy? It's the councils, people who work for state governments – they could make a decision tomorrow saying we are not going to buy anything but electric buses for every new purchase," he said.
There are already more than 300,000 electric buses on the road in China – a number that could double by 2025 according to some projections. In Australia, plans are under way to transform Sydney's 8000 buses into an electrified fleet. The European Union has set targets for new buses to be zero-emissions by 2025. And in California, new buses must be emissions-free by 2029.
BHP, a major petroleum supplier, and its rivals have been closely studying the transport sector electrification outlook, as the mega-trend raises big questions about the future demand for its resources.
Of the 100 million barrels of oil consumed each day around the world, around 60 million are used in transport, around 46 million of which are used on the road, with light duty vehicles taking around 28 million and medium- and heavy-duty vehicles taking the remaining 18 million.
On top of producing petroleum, which would be adversely affected by transport electrification, BHP has recently increased its exposure to the electric vehicle market by expanding its Western Australian operations for the mining of nickel – a key ingredient in the manufacturing of electric vehicle batteries.
It's (the electric vehicle revolution) is a long way away, not the next three to five years, but more like the next 10-15 years. And Australia is not leading the charge … because of our geography, dispersed population, the high cost.

Caltex chief executive Julian Segal
When it comes to trucks, Dr McKay's research projects a much slower electrification process until 2025. But while heavy-duty and medium-duty trucks would remain on a similar course for the coming five years, they are then expected to "diverge".
"They are probably going to stay pretty similar until the mid-2020s with not great prospects for electrification, and then they are going to diverge," Dr McKay said.
"Medium-duty are going to start to electrify relatively quickly, but heavy duty are going to be recalcitrant, because that is the segment that has the biggest performance requirement and least allowance for any downtime … recharging is a lot slower than refuelling."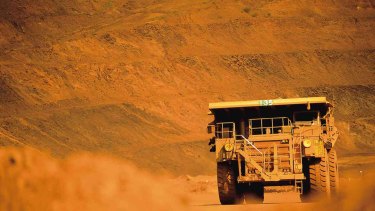 Australian fuel giant Caltex said it was treating the impact of the rise of electric vehicles very seriously, but believed the "tipping point" for when it would begin seriously affecting petroleum suppliers was further away that many predicted, potentially more than a decade off.
"It's a long way away, not the next three to five years, but more like the next 10-15 years," Caltex chief executive Julian Segal said last month. "And Australia is not leading the charge … because of our geography, dispersed population, the high cost."
Mr Segal said Caltex was trialling electric vehicle-charging technology alongside its petrol bowsers to cater for the demand, but "all indications are that it's a long way away". The company said it was trialling a rollout of electric vehicle charging stations at some of its petrol station sites.
The reporter travelled to Singapore as a guest of BHP. 
Source: Thanks smh.com