Penalty rates reductions result in $50 million loss in wages
Hospitality and retail workers will miss out on close to $50 million in wages over Christmas and New Year because of reductions in penalty rates, new analysis shows.
The Fair Work Commission approved the reduction which was implemented in July 2017, with further reductions phased in from July. Public holiday penalties for retail and hospitality workers were reduced from double-time and one-half to double-time and one-quarter.
Economist Jim Stanford from the Australia Institute's Centre for Future Work said hospitality and retail workers would be $16.3 million worse off for each of the three statutory public holidays including Christmas, Boxing Day and New Year's Day.
"You are looking at $48.9 million combined," he said.
Mr Stanford said when partial holidays for Christmas Eve in the Northern Territory, Queensland and South Australia and New Year's Eve in the Northern Territory and South Australia were taken into account the total in lost wages due to the reduction in holiday penalty rates tipped over $50 million.
He estimated that an additional $13 million in wage losses for work on Sunday, December 29.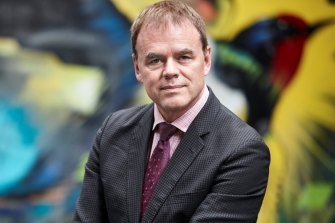 Mr Stanford said a weakening economy, widespread pessimism about a potential recession next year, and the negative shock of the bush fires had all taken the wind out of consumer spending.
"This was already a very bleak Christmas season for consumer spending," Mr Stanford said.
"Withdrawing $63 million in incomes from some of the most low-paid and insecure workers in the whole economy can only make things worse.
"We are witnessing the cascading impact of negative economic, labour, and environmental policies – all culminating in a brutal holiday season for Australia's retailers."
Australian Industry Group chief executive Innes Willox said the independent Fair Work Commission decided that previous rates were modestly adjusted after being deemed unfair.
"It is employers that have been disadvantaged the most this Christmas/New Year period by the penalty rates payable – not employees," Mr Willox said.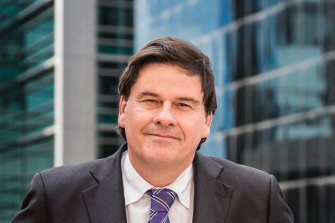 "The Queensland Government's decision to proclaim an additional public holiday on Christmas Eve resulted in large cost increases for thousands of employers.
"A detailed analysis by Ai Group showed that the estimated cost impact on businesses of the Queensland Christmas Eve public holiday, for additional labour costs alone, were up to $410 million."
Jo-anne Schofield, national president of the United Workers Union, said hospitality staff working hard to ensure that others can enjoy New Year's Day were having millions of dollars ripped from their pay packets every public holiday.
"Public holiday penalty rates are about fairly compensating workers who forfeit spending time with family on holidays. These penalty rates are relied on by hospitality workers to meet normal household expenses," she said.
"With workers continuing to have millions ripped from their penalty rates every holiday, they have less to spend supporting local businesses."
Source: Thanks smh.com