Sydney house prices set to top $1 million again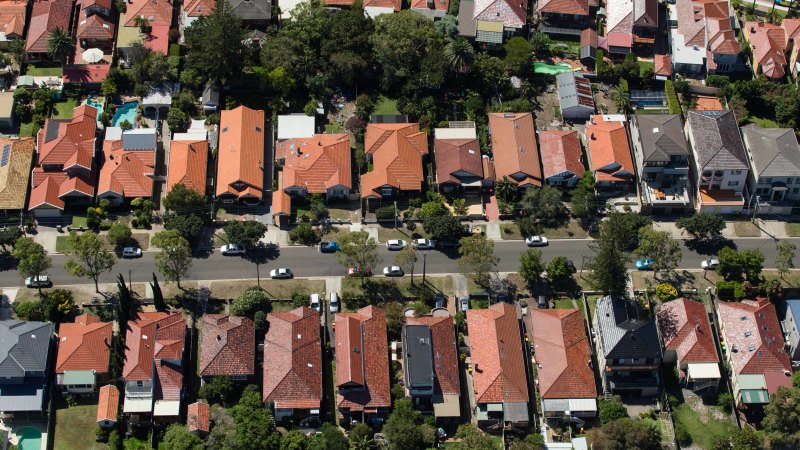 Sydney house owners are set to become millionaires again in February, mortgages allowing.
The typical Sydney free-standing home was worth $974,000 as the clock struck midnight on Tuesday, according to an exclusive preview of key home price data due to be released by CoreLogic on Thursday. The median Sydney unit was worth $746,000.
The value of a typical Sydney free-standing house tumbled from peak of $1,060,000 in July 2017 to $865,000 in June 2019.
But a combination of interest rate cuts and an easing of loan serviceability tests re-ignited Sydney's property market in the second half of 2019.
One day before the end of 2019, preliminary figures provided to The Sydney Morning Herald by CoreLogic's head of research, Tim Lawless, show Sydney dwelling prices rose 5.3 per cent in 2019, after an 8.9 per cent fall in 2018.
"It's been quite a turn around," Mr Lawless said. "Prices have rebounded much faster than anyone would have expected."
In the month of December alone, prices gained a little over 1.5 per cent. This was a slight slowing in the pace of price growth from November's 2.7 per cent monthly gain, which was the fastest rate of growth since records began in the 1980s.
"It's still a very strong rate of growth, but a step down from November," Mr Lawless said.
"What was probably slowing that rate of growth down a little bit was we did start seeing a bit more stock, giving buyers a bit more choice."
The typical Sydney dwelling price – including houses and units – is now just 6.5 per cent below its 2017 peak, having been in the red by 14.9 per cent before the mid-year rally began.
Home values in Sydney are now poised to break records from March this year, CoreLogic predictions show.
The return of Sydney freestanding house values to above the million dollar mark will happen sooner still, Mr Lawless predicted.
"Sydney's median house value, based on the current rate of growth, will probably surpass a million dollars in February," he said.
CoreLogic is tipping Sydney home values to rise 10 per cent in 2020, as investors return to the market in search of capital gains.
With the Morrison government's first home buyer loan guarantee scheme in effect from Wednesday, Mr Lawless said the scheme would do little to help ease housing affordability, with the $700,000 price cap set well below the median value of both houses and units in Sydney.
"I think it will be oversubscribed – we will see more people want to take part in this scheme than places are available. But it's not going to do anything to improve housing affordability. In fact, it will probably put some marginal upward pressure on prices."
However, the impact would "not be big", given the scheme cap of 10,000 places a financial year, Mr Lawless said.
Source: Thanks smh.com