China's economy tipped to get worse before it gets better
Despite reduced trade tensions with the United States, an improvement in its vast manufacturing sector and additional stimulus measures, economists believe China's economy is likely to get worse before it gets better in early 2020.
"We see limited room for policy easing given Beijing's target to balance short-term growth stability against long-term financial safety, and believe the economy has yet to hit the bottom given strong growth headwinds," Nomura's Asian economics team said in response to this week's stimulus measures from the country's central bank.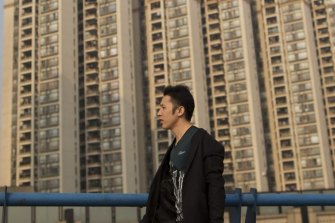 The People's Bank of China cut the reserve requirement ratio (RRR) for most lenders by 50 basis points from January 6, a decision that will release around 800 billion yuan ($163.9b) into the Chinese economy.
"The markets may turn much more optimistic about China's growth prospects, similar to early 2019, but we recommend caution on the economic impact of the RRR cut owing mainly to Beijing's new policy thinking of moderate easing that excludes the property sector."
Capital Economics' senior China economist Julian Evans-Pritchard is also cautious on the outlook for the world's second largest economy despite signs of an improvement in external demand over recent months.
"While it does appear that export growth is bottoming out, downside risks to domestic demand, especially from the property sector, still cloud the outlook," Mr Evans-Prichard said.
"[China's] manufacturing PMIs [purchasing managers' indices] ended 2019 higher than where they started the year, but we doubt this means the worst is over for China's economy."
The Chinese government's official manufacturing PMI held steady at 50.2 in December, indicating a marginal improvement in activity levels compared to the previous month. The separate Caixin-IHS Markit China manufacturing PMI, which tends to focus more on smaller manufacturing firms from the private sector, also held near a two-year high of 51.5 over the same period.
"The new export orders components of the PMIs are now both above 50 for the first time since early 2018, before the trade war kicked off, and points to a rise in exports," Mr Evans-Pritchard said.
"We think that exports will continue to benefit from recovering global demand and US tariffs rollbacks, but domestic demand will probably cool further."
Bolstering this view, Capital Economics notes the construction activity index within the government's non-manufacturing PMI fell to the lowest level since early 2016 last month.
"This is at odds with talk of a recent jump in infrastructure spending and consistent with our expectation for a slowdown in property construction which we think has further to run," Mr Evans-Pritchard said.
Goldman Sachs' Chinese economics team said the construction reading was "relatively weak" compared to levels seen earlier in the year, possibly reflecting softness in the property sector and infrastructure activity.
Given the delicate balancing act facing Chinese policymakers to support economic activity without reigniting property prices, Nomura economists expect further targeted stimulus measures in the year ahead.
"We continue to expect more policy easing and/or stimulus measures in coming quarters despite limited policy room, given strong growth headwinds, especially from the cooling property sector and a worsening fiscal situation," it said.
Capital Economics also expects China's central bank will ease monetary policy settings further given concerns that planned fiscal stimulus will be insufficient to stabilise economic growth.
"The RRR cut announced yesterday will ease liquidity conditions in the short-run but will need to be followed by further cuts to the PBoC's policy rates in order to result in a sustained decline in interbank rates," Mr Evans-Pritchard wrote.
China will release its December quarter GDP report on January 17. In the year to September, China's economy grew by 6 per cent, the weakest rate of growth since records began in the early 1990s. The Chinese government's official GDP growth target for 2019 was set at between 6 and 6.5 per cent.
Source: Thanks smh.com