This is sponsored content for

IG
Futures markets are pointing to a modest rise for the local sharemarket on Tuesday despite ongoing concerns about tensions in the middle east.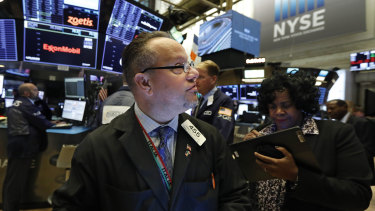 1. Fears about conflict in the Middle East: Tensions in the Middle East was the major macroeconomic story yesterday. Nerves were rattled on Friday after the US announced that it had killed top Iranian General Qasem Soleimani, and sparked concerns of an outright conflict in the Middle East. Asian and European stock markets generally underperformed yesterday as a result of the news, which occurred on Friday after the region's markets had closed. Its impacts appear to be exhausted now, however, with Wall Street stock indices trading largely flat overnight.
2. Oil prices continue to rally: Oil and oil sensitive assets have been the beneficiaries of greater geopolitical risks in the middle east. Oil prices have rallied nearly 7 per cent since Friday, as traders price into the market the possibility of supply and production disruptions in the Middle East. This most recent move adds to the nearly 30 per cent move higher in oil prices since October, when it first became signalled that a trade-deal was on the table between the US and China.
3. Gold prices hit highs as yields fall: Market action was generally defined by a "risk-off" tone last night, on balance. The dynamic shifted throughout US trade. But overall, with bullishness in the market tangibly easing, a run into safe haven assets generally prevailed. Gold has proven to be the asset of preference for traders, and that saw the yellow metal briefly touch a 7 year high yesterday. The moved was helped along by a drop in sovereign bond yields, courtesy too of a heightened desire for safety.
4. Stocks underperform slightly: Global stock markets traded flat, if not slightly lower, as traders took the opportunity to bank some profits, following yesterday's shift in market sentiment. Asian and European stock indices underperformed, with the Nikkei shedding 1.9 per cent, the DAX dropping 0.7 per cent, and the FTSE100 giving up 0.6 per cent. US stocks did perform a little stronger, recouping a sliver of Friday's losses, to finish the first trading session of the week 0. 2 per cent higher.
5. ASX set to recoup Monday's losses: The ASX200 ought to rebound this morning, courtesy of Wall Street's positive lead. It backs up what was a soft, albeit marginally positive Monday for the local market. The ASX found itself bolstered by the climb in oil prices and gold prices yesterday, with mining and energy stocks keeping the ASX200 in positive territory. The major laggard for the market proved to be the banking sector, which fell as a result of the drop in local and global bond yields.
6. Services PMI data beats expectations: Economic data was dominated by a spate of global services PMI figures in the past 24 hours. The numbers, particularly those out of Europe and the US, printed generally better than expected, and eased some of the fears about the general state of global growth, elicited by last week's series of underwhelming manufacturing PMI figures. The data docket remains relatively light still for the rest of the week, with the big focus on US Non-Farm Payrolls data on Friday.
7. US Dollar looking weak: Although there was a general desire for safety in the market yesterday, the US Dollar continued to underperform. The greenback has experienced increased selling pressure in recent week, as traders bet that a lift in global economic activity ought to narrow the US economy's outperformance of that of the rest of the world. The US Dollar Index has shed over two per cent since the beginning of December – and nearly 3 and a half per cent since its October highs.
8. Market watch:
ASX futures up 36 points or 0.5% to 6709 near 7.30am AEDT
AUD -0.2% to 69.37 US cents
On Wall St near 3.30pm: Dow flat S&P 500 +0.2% Nasdaq +0.4%
In Europe: Stoxx 50 -0.6% FTSE -0.6% CAC -0.5% DAX -0.7%
Nikkei 225 futures +0.9% Hang Seng +0.5%
Spot gold +0.9% to $US1566.50/oz at 1.21pm New York
Brent crude +0.3% to $US68.81 a barrel
US oil +0.2% to $US63.18 a barrel
Iron ore +1.1% to $US95.61 a tonne
Dalian iron ore +0.2% to 666 yuan
LME aluminium +0.5% to $US1833 a tonne
LME copper +0.1% to $US6138 a tonne
This column was produced in commercial partnership between The Sydney Morning Herald, The Age and IG
Listen to IG's podcast Chatting Markets here
Information is of a general nature only.
Source: Thanks smh.com