Medibank trials heart attack rehab in health care, costs push
Medibank is enrolling heart attack patients in a personalised rehabilitation program designed to ward off secondary cardiac events, as part of a push to take a more hands-on approach to managing its members' health and reduce its hospital claims bill.
It is the latest sign of Australia's health funds being more proactive in keeping their members out of hospital, in an effort to both improve customers' well-being while avoiding having to pay out costly medical claims.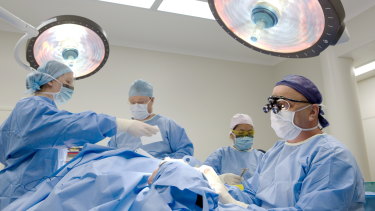 Insurers' claims bills have been rising faster than premiums in recent years, putting them under financial pressure at a time when Australians are dropping out of the private system at a record rate.
More than 20,000 members of Medibank – the country's largest health insurer – have their first acute cardiac event every year, and half of them will be readmitted to hospital for another cardiac-related event within the next five years.
Medibank's chief medical officer Linda Swan said a trial it started in November, and has so far been kept under wraps, was trying to reduce that rate of readmission through personalised rehabilitation programs to lower their cardio health risks.
Patients have weekly telephone consultations with a cardiac nurse or physiotherapist about lifestyle modifications such as smoking, diet and exercise; their medication regime, and returning to normal activities following hospitalisation.
"It's based around the principle of health coaching – you can't just tell a person to go out and lose weight if they don't want to lose weight … [or] maybe they don't want to stop smoking," Dr Swan said.
'The objective would be, how do I make this person the healthiest smoker I can make them? What can we do to address other lifestyle factors?"
Dr Swan said there was evidence that cardiac rehabilitation could reduce the instances of readmission and death by 30 per cent in the 12 months after an initial cardiac event.
However, rehabilitation had a low take-up in Australia of only 10 to 30 per cent, while only 4 per cent of eligible Medibank customers claimed for cardiac rehab.
Medibank's program is delivered entirely over the phone and electronically rather than in hospital, which Dr Swan said the fund believed made it easier to access, particularly for regional patients.
Fellow ASX-listed health insurer Nib is taking similar steps to address its members' health risks and avoid them having to claim.
Source: Thanks smh.com