ASIC bans ex-NAB, AMP financial planner
The corporate watchdog has banned a financial adviser who worked for years as a representative of National Australia Bank and AMP financial planning licensees and allegedly provided inappropriate advice.
Northern NSW-based financial adviser David Allen O'Brien has been banned from providing financial services for four years following surveillance by the Australian Securities and Investments Commission.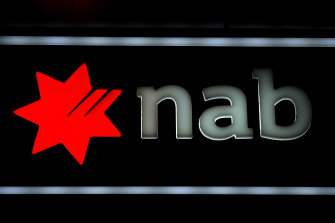 Mr O'Brien was an authorised representative of NAB-owned GWM Adviser Services between March 2016 and November last year. Before joining GWM he was an authorised representative of AMP-owned Charter Financial Planning Limited between 2012 and 2016.
ASIC reviewed a sample of Mr O'Brien's advice files and found he failed to make sufficient inquiries into his clients' circumstances or conduct reasonable investigations into their existing financial products.
The review also found Mr O'Brien failed to provide advice based on his clients' personal circumstances.
ASIC said that its evaluation found that Mr O'Brien made no inquiries into the cost of products, investment strategy or whether his clients had any insurance in place when providing advice in regards to superannuation.
It is not clear whether AMP and NAB conducted a review of Mr O'Brien's files or set aside any compensation for his clients. It is also not clear if NAB or AMP filed a breach notice in relation to Mr O'Brien to the corporate watchdog.
AMP and NAB have been contacted for comment.
In regards to his advice on insurance to his clients, ASIC said its review found Mr O'Brien did not assess his clients needs or objectively assess what level of insurance cover would meet his clients' needs.
ASIC said at least one of Mr O'Brien's clients had their cover declined due to pre-existing medical conditions after their existing insurance had been cancelled, leaving them uninsured.
Mr O'Brien has the right to appeal to the Administrative Appeals Tribunal for a review of ASIC's decision. He has been contacted for comment.
Source: Thanks smh.com