Another day, another record high on Wall Street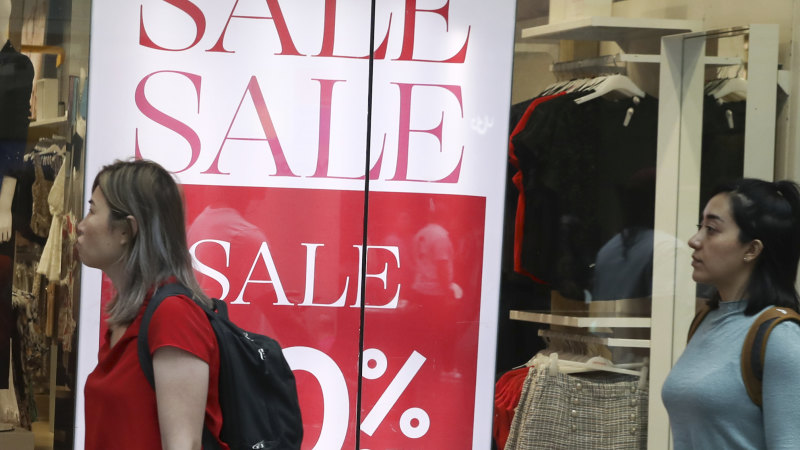 Loading Chart…
IG MARKETS SPONSORED POST
ASX futures closed up 14 points,  or 0.2 per cent,  at 6829 earlier this morning.
AUD -0.2% to 68.51 US cents
On Wall St about 2.30pm: Dow +0.7% S&P 500 +0.6% Nasdaq +0.7%
In New York: BHP -0.9% Rio -0.8% Atlassian +3% Apple 2%
In Europe: Stoxx 50 +0.6% FTSE +0.3% CAC +0.2% DAX +1.3%
Nikkei 225 futures flat
Spot gold -0.3% to $US1552.15/oz at 1.09pm New York
Brent crude flat at $US65.45 a barrel
US oil -0.3% to $US59.44 a barrel
Iron ore -1.9% to $US94.37 a tonne
Dalian iron ore -1.1% to 660 yuan
LME aluminium +0.2% to $US1803.50 a tonne
LME copper flat at $US6180 a tonne
2-year yield: US 1.59% Australia 0.80%
5-year yield: US 1.66% Australia 085%
10-year yield: US 1.86% Australia 1.23% Germany -0.18%
10-year US/Australia yield gap near 5.15am AEDT: 63 basis points
IG MARKETS SPONSORED POST
The diminished risk of conflict in the Middle East has provided catalyst for US stocks to trade at fresh record highs. The benchmark S&P500 climbed by over half per cent overnight, led by strong buying of tech and financial sector stocks. Boeing shares also supported the rally, jumping nearly 1.5 per cent as reports flowed through the market that the passenger airplane that crashed in Iran this week may have been downed by Iranian-backed forces.
The week's trade will culminate in the release of US nonfarm payrolls data tonight. The US jobs numbers are estimated to show that the US economy added 162,000 new jobs last month with unemployment holding at a 50-year low of 3.5 per cent. Market participants will be looking for another "goldilocks" print from the jobs data with a robust jobs but a steady wage growth.
Welcome to the Markets Live blog for Friday.
Your editor today is David Scutt.
This blog is not intended as investment advice. 
Source: Thanks smh.com