ASX joins Wall street in record territory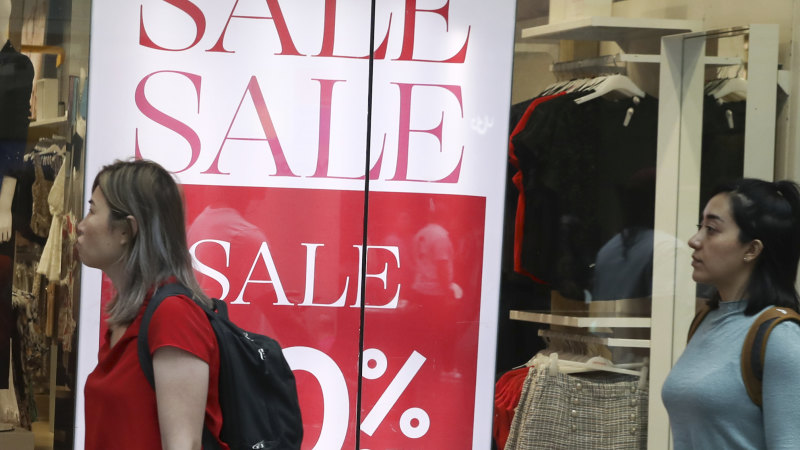 Loading Chart…
Iron ore drops sharply after solid run
Still climbing despite weakness in miners
As seen in the post below, the benchmark index has risen to record highs in early trade this morning.
At the time of writing, it's up 34.3 points, or 0.5 per cent, at 6908.5.
All sectors except for materials are sitting in the green, led once again by technology and healthcare which have gained 1.2 and 1.3 per cent respectively.
Financials, consumer staples and consumer discretionary have added 0.8 per cent, industrials 0.7 per cent, energy 0.5 per cent, utilities 0.4 per cent while REITs are up 0.1 per cent.
Materials are bucking the trend this morning, falling 0.7 per cent. The big iron ore miners are leading the decline with BHP off 1 per cent at $39.63, Rio 0.9 per cent at $101.32 while Fortescue has tumbled 2.4 per cent to $10.565.
The next post may explain why they're under the pump.
Well that didn't take long
Small tech companies target ASX listing
Big valuations and a new ASX technology index are expected to fuel plans of early-stage tech businesses to try their luck on the local stock market in 2020 despite mixed success for IPOs last year.
While the country's technology darling 'WAAAX' – Wisetech, Afterpay, Altium, Appen and Xero -stocks are worth tens of billions of dollars, the companies hoping to launch this year's IPO season are smaller players.
COSOL Ltd will kick things off with a listing date of January 24 after raising $12 million selling shares at 20¢ each, to value the 20-year-old IT company at $26 million.
Emma's full yarn is here. 
Face masks flying in (and off the shelves)
Retail giant Wesfarmers has been forced to fly in hundreds of thousands of face masks as sales rocket at its hardware chain Bunnings after thick smoke haze blanketed capital cities.
Wesfarmers, which also owns safety wear seller Blackwoods, has said demand for face masks and respirators has been "through the roof".
Chief executive Rob Scott told The Age and The Sydney Morning Herald the company had been forced to fly in additional stock from overseas suppliers from Europe, US and China to keep up with demand from inner-city shoppers and people in bushfire-affected regions.
"Blackwoods had orders for many hundred thousand respirators and there simply aren't that many lying around, so we've had to air freight product in from offshore to keep up with demand," Mr Scott said.
Dom has more here.
Australia will receive the latest snapshot on the strength of household spending today with the release of November retail sales.
The median economist forecast looks for an increase of 0.4 per cent, an improvement on the flat result reported a month earlier. The increased popularity of Black Friday and Cyber Monday sales largely reflects why the economics community is looking for a stronger result today.
If the figure exceeds expectations, a risk given these sales make it difficult for the ABS to adjust for seasonality given they are still relatively new in Australia, it may reflect that Christmas spending was brought forward into November, leading to the potential for statistical "payback" in the December retail sales report. That's occurred in each of the past two years with December sales falling heavily.
The data will arrive at 11.30am AEDT.
IG MARKETS SPONSORED POST
ASX futures closed up 14 points,  or 0.2 per cent,  at 6829 earlier this morning.
AUD -0.2% to 68.51 US cents
On Wall St about 2.30pm: Dow +0.7% S&P 500 +0.6% Nasdaq +0.7%
In New York: BHP -0.9% Rio -0.8% Atlassian +3% Apple 2%
In Europe: Stoxx 50 +0.6% FTSE +0.3% CAC +0.2% DAX +1.3%
Nikkei 225 futures flat
Spot gold -0.3% to $US1552.15/oz at 1.09pm New York
Brent crude flat at $US65.45 a barrel
US oil -0.3% to $US59.44 a barrel
Iron ore -1.9% to $US94.37 a tonne
Dalian iron ore -1.1% to 660 yuan
LME aluminium +0.2% to $US1803.50 a tonne
LME copper flat at $US6180 a tonne
2-year yield: US 1.59% Australia 0.80%
5-year yield: US 1.66% Australia 085%
10-year yield: US 1.86% Australia 1.23% Germany -0.18%
10-year US/Australia yield gap near 5.15am AEDT: 63 basis points
IG MARKETS SPONSORED POST
The diminished risk of conflict in the Middle East has provided catalyst for US stocks to trade at fresh record highs. The benchmark S&P500 climbed by over half per cent overnight, led by strong buying of tech and financial sector stocks. Boeing shares also supported the rally, jumping nearly 1.5 per cent as reports flowed through the market that the passenger airplane that crashed in Iran this week may have been downed by Iranian-backed forces.
The week's trade will culminate in the release of US nonfarm payrolls data tonight. The US jobs numbers are estimated to show that the US economy added 162,000 new jobs last month with unemployment holding at a 50-year low of 3.5 per cent. Market participants will be looking for another "goldilocks" print from the jobs data with a robust jobs but a steady wage growth.
Welcome to the Markets Live blog for Friday.
Your editor today is David Scutt.
This blog is not intended as investment advice. 
Source: Thanks smh.com