REA Group reshuffles exec ranks as analysts hope for listings recovery
REA Group chief executive Owen Wilson has moved to reshuffle the senior executive team at the property portal, amid fresh analyst hopes for a recovery in the worst real estate listings market in decades.
Mr Wilson on Monday appointed Kul Singh as chief sales officer, replacing Joseph Lyons who has left the company to join accounting software provider Xero in a global sales role after five years.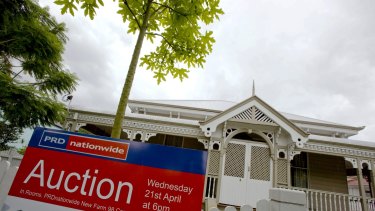 The appointment comes two months after Mr Wilson painted a bleak picture for real estate listings, blaming the tough market conditions on the banking regulator and state governments who have intervened in the property boom. "It's about as bad as it can get … It's the worst market we've ever seen," Mr Wilson said in November.
REA rival Domain has also warned of a shortage for properties for sale in the Sydney and Melbourne markets despite record low interest rates and improved strength in house prices.
Domain chief executive Jason Pellegrino described the situation as an "extraordinary period", likening to property market conditions in the 1990s. Nine Entertainment Co, owner of this masthead, has a 59 per cent stake in Domain.
MST Marquee telecommunications and media analyst Fraser McLeish said he expects an improvement in listings over the next six months, forecasting 8 to 10 per cent growth for the first half of the calendar year.
"We are starting to see vendors coming back into the market. We have limited data points on that at the moment, the listings were getting a bit better before Christmas, but we are still down," Mr McLeish said. "We have to wait until the market picks up again from Australia Day before we start seeing it come through in the data, but that's my expectation."
Mr McLeish expects the national bushfire crisis to have a small impact on REA Group and Domain.
"It will clearly have an impact in the regions that were affected by the bushfires in terms of the property market there, but that would be a pretty small percentage of the total listings for REA and Domain," he said.
Mr Singh, who commences his role on January 20, will handle all residential, developers, commercial and media customers.
Source: Thanks smh.com