David Jones boss admits it has 'too many stores' as losses deepen
The head of struggling department store David Jones has admitted the company has "too many stores" and has stepped up plans to shut some and shrink its network by 20 per cent as losses are deepening in the COVID-19 crisis.
Roy Bagattini, the former Levi's boss who was recently appointed to head David Jones' South African parent company Woolworths Holdings, told The Age and The Sydney Morning Herald the upmarket department store chain was "overstored" and customers could expect a number of closures in the next 24 months.
"There's no doubt we have too many stores for what I think our business purpose is in Australia," Mr Bagattini said on Thursday in a telephone interview. "It is overstored…and I would expect to see a level of reduction coming through."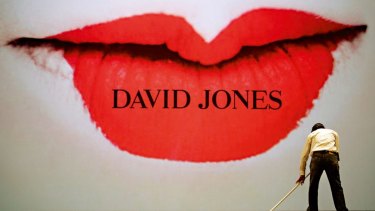 This could mean as many as 10 stores could close their doors, with Woolworths' having previously touted plans to shrink more than 20 per cent of David Jones' floor space by 2025. However, Mr Bagattini said the COVID-19 crisis meant he now wants those plans accelerated and completed in the next two years.
"We've got to get there much quicker, so we have to accelerate our way through that. We have been engaged with all 12 of our landlords, and we've been having very good discussions and we're making good progress," he said.
Mr Bagattini's comments follow a tough year for David Jones, with the department store plunging to an adjusted operating loss of $33 million, a massive decline from last year's $37 million profit. Total sales fell 6.4 per cent to $2.06 billion, and comparable sales declined 6.9 per cent.
The company chose to trade through the initial COVID-19 lockdowns in March and April despite many of its retail rivals closing their doors. This meant David Jones' sales hit was not as pronounced as rival department store Myer's 15.8 per cent fall, though both retailers suffered significant hits to their earnings.
Mr Bagattini admitted the retail environment for department stores globally was challenging, but said he remained committed to the model, which he said he hopes to return to its roots by emphasising the retail experience they offer to shoppers.
"Our responsibility is to ensure that it is relevant in today's context, and that's through the whole brand environment, the store look and feel, the experiences, the services that all once made department stores a great place to shop," he said.
"Unfortunately, globally some of these large-format department stores have stepped away from these things and that's why they're in trouble. So that's really where we've got to get to for David Jones."
For the time being though, online sales were somewhat of a saving grace for the retailer, doubling for the year to now contribute 14.2 per cent of the David Jones' total sales.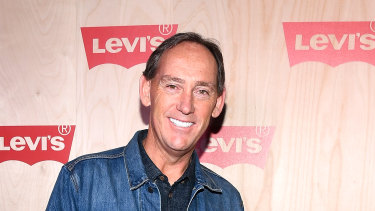 Woolworths' Australian fashion stablemate Country Road Group (CRG), which includes the brands Country Road, Trenery, Witchery, Mimco and Politix, fared slightly better, with its operating profit staying in the black at $40 million, though that was still down 60 per cent on last year's.
CRG's revenue dropped 14.3 per cent as its stores were shut for two months. Online sales only grew 15.4 per cent for the year, though CRG's online business is markedly larger than that of David Jones, comprising a quarter of its total sales.
Sales for the first ten weeks of the 2021 financial year continued to be poor for both David Jones and CRG, down 11.5 per cent and 8.8 per cent respectively, which their South African parent attributed to the current Victorian lockdowns.
Mr Bagattini said the state's strict lockdown measures were "a little painful" for the retailer and he was hoping trade could resume on October 26.
Along with renegotiating its leases, David Jones is in the midst of disposing of its significant property portfolio. The chief executive said there has been significant interest in its remaining Sydney and Melbourne flagship stores, the proceeds from which will be used to reduce the retailer's $500 million debt pile.
Source: Thanks smh.com