Government hands AAP $5 million lifeline
The Morrison government has handed Australian Associated Press a $5 million lifeline, saying its existence was vital for media diversity and regional news.
Communications Minister Paul Fletcher announced the funding for the beleaguered newswire service on Friday.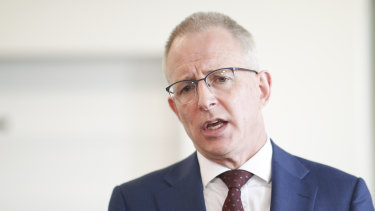 "This $5 million in funding will allow AAP to continue delivering its important news service for communities Australia-wide," Mr Fletcher said.
The funding will be provided as part of the government's Public Interest News Gathering (PING) program.
Mr Fletcher said AAP's services were critical to the ongoing existence of regional news.
"The AAP Newswire provides services to more than 250 regional news mastheads across Australia, covering public interest content on national, state and regional news," he said.
"This allows regional mastheads to concentrate on local news stories important for their communities.
"Importantly, AAP also provides regional stories for national distribution so that regional issues and voices are heard across the country."
More to come
Source: Thanks smh.com