Freo food favourite fined after underpayment claims
A popular restaurant in the heart of Fremantle and its operator have been fined nearly $22,000 after an employee complained to the Fair Work Ombudsman they had been paid just $200 for 146 hours of work – a rate of $1.36 an hour.
After investigating the claims in August 2019, the ombudsman issued Soma Kitchen and the company's director, Giancarlo Daniele, with a compliance notice requiring them to calculate and backpay money owed to the employee.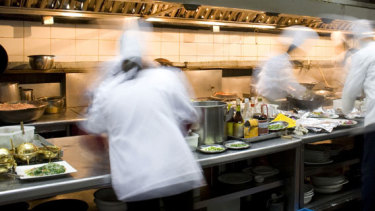 Soma is a mediterranean family dining favourite just off the port city's cafe strip. After the business and Mr Daniele failed to act on the compliance notice, the Ombudsman decided to pursue the parties in the Federal Circuit Court.
In a September 16 judgement, Federal Circuit Court Judge Christopher Kendall blasted Mr Daniele and Soma for showing "a complete disregard for their legal obligations".
"Here, the extent of the evidence with respect to respondents attempt to comply with the Notice is that the second respondent stated that the Notice was 'sitting on his desk' and he 'might' get to it later that day," Judge Kendall said.
"This demonstrates a flagrant disregard for the standards that are owed to employees under the [Fair Work] Act."
Judge Kendall said there had been no evidence of a contravention of the act, but the penalties related to not acting on the ombudsman's compliance notice.
Soma has been contacted for comment.
More than half the Ombudsman's litigations filed in 2018-19 involved the fast food, restaurants and cafe sector.
Fair Work Ombudsman Sandra Parker said businesses that failed to act on compliance notices faced significant penalties.
"We make every effort to secure voluntary compliance with compliance notices but where they are not followed, we are prepared to take legal action to ensure workers receive their lawful entitlements," she said.
"Employers also need to be aware that improving compliance in the fast food, restaurant and café sector continues to be a priority for the Fair Work Ombudsman."
Source: Thanks smh.com