Half of all nursing home were barely afloat. And that was before COVID-19
Older Australians' fear of catching COVID-19 in a nursing home has caused many residents to move out, and scared away others, putting pressure on an already struggling profit model, an inquiry heard.
The hearings into the financing of aged care also heard that residential aged care was a "unique" industry sector because half of the providers were either making a loss or barely scraping by.
And experts last week warned that the spread of COVID-19 in Victoria could cause many nursing homes to fail as residents moved out and potential residents looked for other options.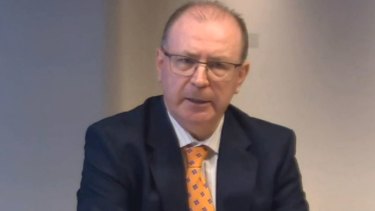 Counsel assisting the commission Paul Bolster said it was "starting to see a trend of occupancy going down, people being reluctant to go into residential aged care for fairly obvious reasons."
The hearings into the future financing of the sector on Monday heard from a panel representing the big four banks – with more than $10 billion in loans outstanding to the aged care sector.
Commonwealth Bank of Australia executive general manager Chris Williams said if COVID-19 resulted in a long-term structural shift away from residential care it would put an"awful lot of pressure" on a struggling sector.
The sector was "unique", said Mr Williams. "There is probably no other industry that the Commonwealth Bank supports where I would be able to say that more than 50 per cent of the operators in the industry are either marginally profitable or loss making."
It was the only sector where "such a large proportion of operators are structurally challenged insofar as their long-term operating cash flow," he said.
In a submission to the aged care royal commission, a consultant to the federal Health Department, Cam Ansell, wrote that many Victorian nursing home operators would be hit hard.
"The compounded effect of the first shutdown with the current increased spread of the virus will lead to potential insolvencies happening during the infection period," Mr Ansell, the managing director of Ansell Strategic, wrote.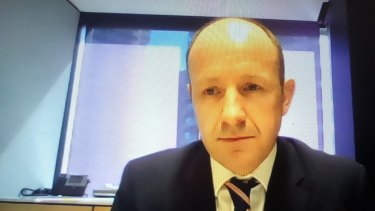 A report by the Federal Government's Aged Care Financing Authority in July reported a steady overall decline in occupancy rates. It fell to 89.4 per cent, even before COVID hit, compared to 97 per cent in 2003/04.
Westpac's head of health and aged care Thea Hordern said, so far, the bank didn't consider its investments in aged care to be under stress. But the bank had definitely seen an impact on occupancy, continuing a trend that started pre-COVID.
ANZ's head of health Sam Morris agreed that COVID-19 was certainly putting pressure on operators, particularly with metro Melbourne operations.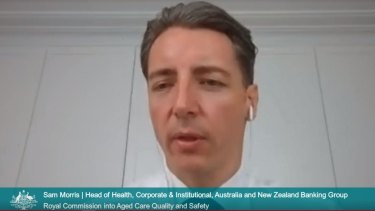 "We're watching that really carefully, particularly seeing lower levels of occupancy in that area and, of course, with that comes liquidity risk."
ANZ clients represent about 30 per cent of the industry by beds and about five per cent of operators, he said.
While many aged care facilities are struggling, a report by BDO for the commission found most for-profit nursing homes have an average profit margin of about 5 per cent. BDO found non-aged care activities – such as investment in property – accounted for 23.6 per cent of revenues, 26.0 per cent of expenses and 55.4 per cent of profits.
A key driver of profits for large providers is investment of the refundable accommodation deposits. These are paid up-front by incoming residents and then repaid when they leave or die.
Mr Morris said the major risk facing the banks was that the residents who paid the refundable accommodation deposits may not be able to be replaced with incoming RAD residents or admitted at all. "So we are watching it very closely," he said.
Source: Thanks smh.com