Major Myer shareholder calls for board to be cut as tensions escalate
The second-largest shareholder in struggling department store Myer has told the company's chairman to permanently reduce its number of directors and slash their fees in a further escalation of tensions between the retailer and its biggest investors.
On Tuesday morning, Wilson Asset Management chairman Geoff Wilson issued a directive to Myer's chairman Garry Hounsell, notifying him the 7 per cent Myer shareholder would be looking for changes at the company's upcoming annual general meeting.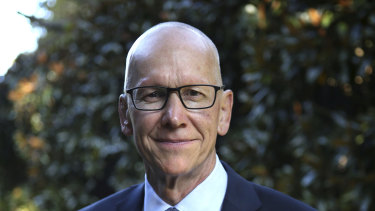 In the letter, seen by The Age and The Sydney Morning Herald, Mr Wilson said he believed it would be appropriate for Myer's board to reduce its number of directors and their fees to be in line with companies of a similar market capitalisation.
"I note that in the 2020 annual report that the non-executive directors have accepted a 16.7 per cent fee reduction in response to the impact of COVID-19," Mr Wilson said.
"Our belief is the reduction needs to be permanent. We would also call on the board to reduce the directors' aggregate fee pool to reflect the current market capitalisation of Myer."
Myer, which has a market capitalisation of just $193 million, has seven directors on its board including chief executive John King. Non-executive directors received a total of $791,870 in remuneration for the 2020 financial year and $1 million in the year prior.
Wilson Asset Management's directive to the beleaguered Myer board comes amid renewed tensions between Myer and its biggest shareholders. In early September, majority shareholder Solomon Lew slammed the company's management, calling its $172 million loss for the year "disastrous and shameful".
At the time, Mr Lew called for the board and Mr King's resignation but did not indicate if he would call an extraordinary general meeting to start the process. Any move to depose the retailer's leadership would likely require Mr Wilson's support.
Mr Wilson also issued Myer with a "please explain" regarding the department store's commercial agreements with its suppliers, referring to Mr Lew's statement that both his company Premier Investment and other suppliers were currently "hesitant to do business" with the company.
"Please clarify whether any suppliers, including those associated with Solomon Lew, have withdrawn from their commercial agreements with Myer," Mr Wilson said.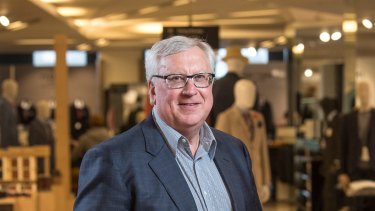 He also queried if Myer suppliers could still obtain credit insurance policy, referring to The Age and The Sydney Morning Herald's coverage that major insurance providers had ceased issuing new cover for suppliers of Myer and David Jones due to insolvency concerns.
The shareholder also drew attention to Myer's stash of franking credits which would allow the company to pay a $118 million fully-franked dividend if it had the required profits.
"Can the boards confirm that, when prudent, it will distribute those franking credits to their rightful owners, Myer shareholders?" Mr Wilson said.
Wilson Asset Management has asked Myer to make its response to the letter public. Myer did not immediately respond to requests for comment.
At Myer's full-year result, released earlier this month, the company revealed it had plunged to its second-largest loss in history after a year battered by the COVID-19 pandemic. The company is in the midst of a turnaround plan to reduce its store space and boost its online sales.
Business Briefing
Start the day with major stories, exclusive coverage and expert opinion from our leading business journalists delivered to your inbox. Sign up for the Herald's here and The Age's here.
Source: Thanks smh.com