CostaFox sells $22m business park to NextDC
CostaFox, the boutique developer run by Michael Fox and backed by wealthy investor Robert Costa, has offloaded a prime Footscray business park to listed data centre group NextDC in a $21.8 million deal.
The high-profile transaction is the latest activity in Melbourne's fast-changing western industrial fringe where developers are jostling for key sites to service the popular and rapidly growing business park sector.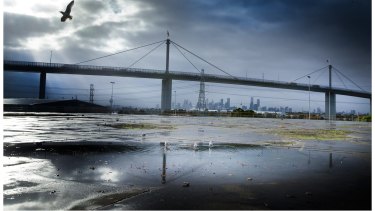 CostaFox intended to convert the plot at 25-27 Indwe Street in West Footscray into a 150-unit business park, but instead the prime location close to Melbourne's CBD will become a key data centre for the $5.2 billion ASX-listed data manager.
Title documents show NextDC as the buyer of the site, gaining control of the land in June for $21,780,000.
The deal follows the high-profile exchange between fuel giant ExxonMobil and diversified platform Time & Place for the fuel producer's 8ha industrial site in Spotswood on the south side of the western end of the West Gate.
Time & Place is doing due diligence on the 87,738 square metre industrial plot at 44-76 Simcock Avenue in a $52 million deal.
Not to be outdone, another Melbourne-based developer Charlie Buxton's Cadence Property Group is among the most active deal makers.
Cadence has put its foot on the Winnipeg Textiles site at 36 Roberts Road in West Footscray in a $10 million deal. Winnipeg purchased the site in 2007 for $4.3 million, title records show.
The property sold under a leaseback arrangement through Colliers International's Charlie Woodley, who, along with colleague Hugh Gilbert, was also behind the NextDC transaction. Neither would comment on either sale.
Cadence has also paid $14 million to snatch the key 37,950 sq m former quarantine station site at 43 Craig Street in Spotswood. The group has previously redeveloped The Station at 208 Hall Street in Spotswood.
Bosisto Commercial's Glyn Bosisto said there had been numerous sales in the inner west despite the COVID-19 pandemic.
"The Spotswood, Yarraville and Newport region has attracted over $100 million of new investment in the last 12 months," he said. "The old industrial precincts along the Maribyrnong River between Footscray and Newport are emerging as the new Port Melbourne."
An $80 million, 140-unit business hub at Millers Junction next to Bunnings on a 4ha site was completed late last year after selling out. The project was a joint venture between Charter Hall and Folkestone.
Another $40 million 62-unit business park at 42 McArthurs Road in Altona North is up to stage three after strong sales.
Mr Buxton and NextDC were approached for comment.
Source: Thanks smh.com