Myer vows to shrink its board and cut fees after investor pressure
Department store chain Myer has agreed to cut its board of directors by two and slash its board fees in response to pressure from its second-largest shareholder, Geoff Wilson.
Myer notified investors on Wednesday that non-executive directors Lyndsey Cattermole and Julie Ann Morrison had decided to retire and would not seek re-election at the company's upcoming annual general meeting.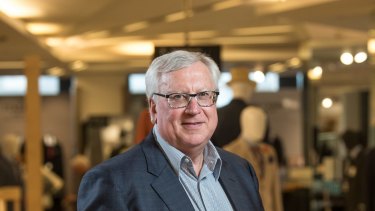 Myer will not look to replace the directors, reducing its board to five members including chief executive John King and chairman Garry Hounsell.
Director fees will also be reduced, with Mr Hounsell's annual base fee lowered to $250,000 from $300,000 and the other non-executive directors' fees dropping to $100,000 from $120,000. This reduction will remain in place for at least two years, the company said.
The moves come after pressure from Myer's second-largest shareholder Geoff Wilson, chairman of Wilson Asset Management, who sent a letter to Mr Hounsell on Tuesday requesting changes at the board level.
In a response to Mr Wilson's letter, Mr Hounsell said the company had been considering the size of its board for "some time" and that Myer was "extremely mindful" of reducing the board's size and fees to reflect the size of the business.
"Today's announcement of a smaller board reflects the size of the business, our ongoing focus on costs and the current operating environment," Mr Hounsell said.
The chairman also responded to a number of other queries raised by Mr Wilson in his missive on Tuesday, including Myer's relationships with suppliers.
Retail billionaire Solomon Lew, who's Myer's largest shareholder and a fierce opponent of its management, alleged in a letter earlier this month that suppliers were "hesitant to do business" with the company, a claim Mr Wilson asked the board to explain.
Mr Hounsell said the company would not comment specifically on its relationship with suppliers, but said the business had retained the support of its merchandise supplier base and had continued to pay suppliers in line with their existing contract terms or better.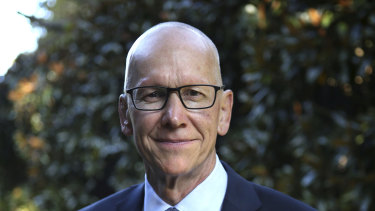 However, the chairman noted the retailer had been frequently adjusting its product range during COVID-19, changes which may have resulted in suppliers being cut.
No key suppliers had been lost due to an inability to receive trade credit insurance, Mr Hounsell said.
The chairman promised shareholders Myer would return to paying dividends and distributing its stash of franking credits "when it is prudent to do so".
"Finally, Myer takes this opportunity to thank Wilson Asset Management for its ongoing support of the company during what is, and we agree with the comment in your letter; 'a difficult and uncertain time'," Mr Hounsell said.
Tensions between Myer's management and its largest shareholders have been building in recent weeks following the company's $172 million loss reported in early September.
Source: Thanks smh.com