'Time to shine': New fund Horizon 3 says biotech capital flowing in wake of pandemic
The chief investment officer of Australia's newest biotech fund says capital is flowing into healthcare sector in the face of the pandemic and investors are keen to buy in despite the current recession.
Matt McNamara, who spent 14 years managing $200 million at Melbourne's Bioscience Managers, is now heading up Horizon 3 Biotech, a fund aiming to launch with up to $80 million to invest in a broad range of local and international life sciences businesses.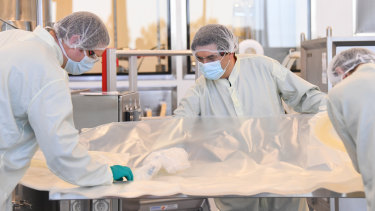 The operation has a $10 million cornerstone investment from Chinese biotech investor Jian Sun, who also sits on the Horizon 3's board. Its team will spend the rest of the year raising additional cash from sophisticated investors, family offices and superannuation.
Local investors have warned Australia's biotechnology sector could face a serious crunch in the coming months as the recession makes private investors rethink their asset allocations towards less risky pursuits.
Mr McNamara says in his more than 20 years of investing in the sector, there is still appetite to back long-term research projects.
"I'm seeing the whole spectrum — some people recoiling, but others saying this is the time for the sector to shine," he said.
"There has never been enough capital, but there is probably more capital available now in the healthcare sector than there ever has been. It's in the hands of a handful of investors, so there is also room for more."
Horizon 3 would look to target companies already working in late pre-clinical and early clinical trial stages, ensuring its portfolio is lower risk and takes stakes in businesses closer to the commercialisation stage.
Mr McNamara said Australia has often had funding available for very early and late stage projects but has "ignored" companies in the pre-clinical trial stage. That drought of capital has pushed many to the ASX boards too early, he said.
"For the last 20 years, that has forced many to IPO too early."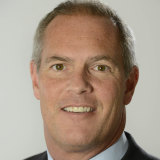 The sector's lobby group AusBiotech has warned the Australian government in its pre-budget submission that the nation's pool of capital for life sciences businesses is "too shallow" to be sustained.
"The ability to raise capital has been further impacted by the necessary travel bans that include incoming and outgoing international delegations," the group said it its submission last month.
The prospect of coronavirus tailwinds have boosted smaller companies in recent months, however, with smaller businesses like Melbourne firm Starpharma enjoying significant share price growth after giving COVID-19 trial updates.
Superbug fighter Recce Pharmaceuticals also showed there was still appetite from investors for long term projects, revealing on Wednesday it has secured a $28 million institutional raise to fund its clinical trials.
Mr McNamara said it would probably take upwards of two years to build out Horizon 3's portfolio once its fundraising was complete and said he was confident the local market would continue to offer up good opportunities.
"I can tell you it's a very healthy environment in Australia."
Market Recap
A concise wrap of the day on the markets, breaking business news and expert opinion delivered to your inbox each afternoon. Sign up for the Herald's here and The Age's here.
Source: Thanks smh.com