'Trust someone': AstraZeneca boss says transparency key for vaccine
The chief executive of AstraZeneca has said the public must trust that multiple regulators will review the safety of COVID-19 vaccines, confirming the company is still waiting for the US regulator to review safety data after its vaccine trial was paused.
Pascal Soriot told the World Economic Forum's Sustainable Development Impact Summit on Thursday the global biotechnology firm was considering how much transparency it could provide about its vaccine trials, after its phase 3 study was put on hold earlier this month because of an adverse reaction in a participant.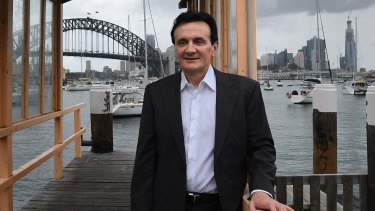 Trials have since resumed in the UK, Brazil and South Africa but Mr Soriot said at the summit that the Food and Drug Administration was still reviewing trial data for the US arm of the study. "We are waiting to hear their decision," he said.
The Australian government has inked agreements with AstraZeneca and CSL that would see CSL produce 30 million doses of the vaccine, which AstraZeneca is developing with the University of Oxford, if the project proves successful.
The pause of the trial prompted global calls for more transparency on how COVID-19 vaccines are developed.
Mr Soriot, who is also a director of CSL, said he understood the desire for that transparency but that the integrity of trials also had to be protected. "We are looking at how much transparency we can provide considering we are in a very special set of circumstances," he said.
AstraZeneca was working with other vaccine makers to discuss how open they could be about their studies without compromising the data they were collecting, Mr Soriot said.
It was also critical that citizens trusted that vaccines would be reviewed by several global regulators before being commercialised. "At the end of the day, people have to accept that they have to trust someone at some point," he said.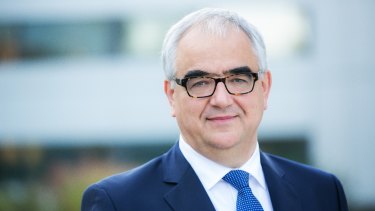 "You are going to have several sets of eyes from different countries looking at this."
He cautioned medicine should not be practiced "by the media" but by experts reviewing the facts.
AstraZeneca is conducting its phase 3 trial of the Oxford vaccine and it is hoped that it could be available, including in Australia, in the first months of 2021 if successful. Mr Soirot said the distribution of the vaccine would be the next logistical challenge for manufacturers who managed a successful product. "One thing people tend to forget is that you need results, but also you need manufacturing," he said.
Chief scientific officer of Johnson & Johnson, Paul Stoffels, who was also on the panel, said Johnson & Johnson's vaccine project could be ready for emergency use at the very start of next year should its phase 3 trial be successful.
Mr Stoffels warned the company wanted enough data to ensure safety before it moved forward, however, and that the rollout may take some months.
Market Recap
A concise wrap of the day on the markets, breaking business news and expert opinion delivered to your inbox each afternoon. Sign up for the Herald's here and The Age's here.
Source: Thanks smh.com