Poor NBN experience adding to telco costs, says Optus boss
Optus boss Kelly Bayer Rosmarin says the COVID-19 pandemic-backed rise in consumer demand for broadband has reinforced the need for NBN Co to further cut the wholesale prices it charges telcos.
Ms Bayer Rosmarin, who took charge in April, said internet providers are bearing the cost of offering the best possible experience to consumers on the national broadband network, further eroding the margins they make from selling NBN plans.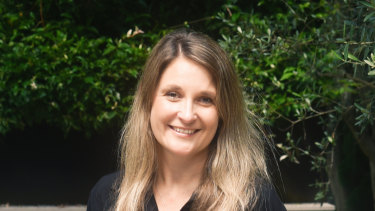 "The COVID increases in utilisation has brought to the forefront some of the weakness in the (NBN) pricing structure, particularly linked to the CVC (connectivity virtual circuit) charge," she said.
The CVC charge, which covers the bandwidth made available to NBN customers, has been a perennial sore spot for internet providers and is viewed as an impediment to them selling faster, more capable NBN plans.
"It's really important that (NBN Co) focus on customer experience as their first priority," Ms Bayer Rosmarin said.
"No other country has this CVC thing, so, surely we can come together and come up with a way that makes the whole industry sustainable."
She added that improving customer experience on the national broadband network was a major driver of cost for the telcos.
"The fact that NBN appointments don't happen on time and need to be rescheduled, the speeds are not what you expect and when something goes wrong you need to deal with multiple organisations to get technicians out there … all of this adds to the cost."
The comments come as internet providers and NBN Co look to hammer out a new wholesale price agreement and a bigger push from telcos to use 5G technology to offer homes high-speed services that compete with the NBN.
With Telstra following Optus' lead in offering a 5G fixed-wireless services to homes, Ms Bayer Rosmarin said Optus has the first mover advantage in the market.
"We have had a 5G home internet solution out in the market for over a year now and our customers love it … and it's in areas where customers can't get 50Mbps (megabits per second) on the NBN."
"I think it's a great validation of our strategy that there will be more competition (in that space) and it underscores why you need a challenger to push the incumbent to innovate."
Business Briefing
Start the day with major stories, exclusive coverage and expert opinion from our leading business journalists delivered to your inbox. Sign up for the Herald's here and The Age's here.
Source: Thanks smh.com