'Couldn't come at a better time': Manufacturers hail $1.5b funding promise
Australian manufacturers have welcomed the federal government's promise of $1.5 billion in funding for the sector, but have called on it to do more to boost productivity and create demand.
Robert Giles, chief executive of food manufacturer SPC, said the promised funding boost was a shot in the arm for manufacturing in Victoria and would help his company move towards its goal of becoming a global agribusiness.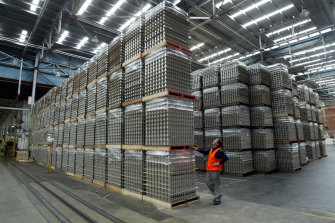 "There was a large portion of the funds available for innovation and we want to be a more entrepreneurial and innovative company, and we're not going to be able to do that just by continuing to sell more canned fruit," he said. "We have to evolve our product range and this will will allow us to take the ideas that we have and commercialise them with some government assistance."
Mr Giles said the timing of the funding was crucial for the overall manufacturing sector and that it would help propel Australia's recovery from the coronavirus pandemic.
"It's exactly what we need and couldn't come at a better time," he said. "It's new money that they've announced."
The government's package will be spread across the six priority areas of resources technology, food and beverage, defence and space, recycling and clean energy, and medicine.
It includes a $1.3 billion modern manufacturing initiative that offers grants for major projects commencing in 2021, a manufacturing modernisation fund that will offer $52.8 million in grants to local companies within three months and a supply chain resilience initiative backed by $407.2 million earmarked to identify areas in which Australia needs domestic emergency capabilities.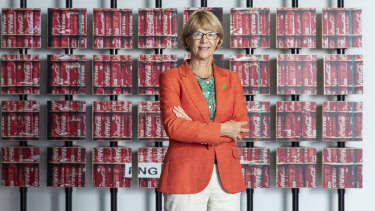 Coca-Cola Amatil managing director Alison Watkins also welcomed the funding, saying the global drinks giant was committed to growing its local operations, which employ more than 3000 people.
"The support will not only help businesses grow, it will create much-needed jobs in Australia," she said. "We would also urge the government to continue with further action to help boost productivity, including investment in skills training and reforms to workplace relations and tax."
However, Pat Boland, co-founder of Melbourne headquartered hi-tech manufacturer ANCA, said it was unclear how his company would benefit from the funding boost.
"As precision machine tools manufacturers, we underpin a lot of industries, but we are not necessarily part of the medical or defence sectors," he said.
Mr Boland also cautioned that the announcement was not focused on creating greater demand for local goods, which he said was needed to give manufacturers more long-term sustainability.
"There is a lot of room for government to focus on the demand side rather than just supply," he said. "This is $1.5 billion, the government has already announced spending programs many times bigger than that in the defence segment, really getting defence to inject demand into manufacturing in Australia would be a far more powerful approach."
ANCA was one of a consortium of Australian manufacturers that worked together this year to manufacture 1000 ventilators in response to the COVID-19 pandemic, and Mr Boland said this showed how a focus on demand could assist manufacturing.
"When the demand was created for ventilators, to build 1000 ventilators very quickly, spread through a whole web of companies in Melbourne, and it was all advanced manufacturing and the supply chain organised itself once there was a pull," he said.
With some of the announced funding allocated to the renewable energy sector, Nicolas Gilley, co-founder of Victorian renewables business DC Power, said the money needed to be accessible to firms other than just the big three power companies – AGL, Energy Australia and Origin.
"Let's recognise that the pace of change is being managed by the three major retailers who own massive coal and gas assets," he said. "Small startups like us struggle to compete with these type of organisations but governments like the security of the big companies."
Business Briefing
Start the day with major stories, exclusive coverage and expert opinion from our leading business journalists delivered to your inbox. Sign up for the Herald's here and The Age's here.
Source: Thanks smh.com