RBA holds fire ahead of federal budget
The Reserve Bank has kept the cash rate on hold at a record low 0.25 per cent as it waits to see how the economy responds to a fresh wave of stimulus in Tuesday's federal budget.
The decision to give room to fiscal policy bucked market expectations, which had put the chance of a rate cut at two in three.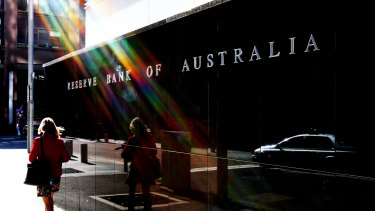 The central bank was tipped to go to a new record low of 0.1 per cent, taking it to the brink of negative interest rates for the first time in history in a bid to unleash cheap credit, reduce saving rates and encourage Australians to borrow and shop amid the first recession in three decades.
Tuesday's decision means the RBA will wait another month before it reassesses the impact of the federal budget measures unveiled by Treasurer Josh Frydenberg on Tuesday night.
The federal stimulus is expected to send the budget into a $220 billion deficit and will include fast-tracked personal income tax cuts, measures to allow pandemic-hit businesses to carry back their losses, and wage subsidies for 100,000 apprentices.
CreditorWatch chief economist Harley Dale said the decision to hold official interest rates at 0.25 per cent gave the central bank time to examine the measures proposed by Mr Frydenberg.
"In due course, the RBA will likely reduce the official cash rate to 0.10 per cent, but today wasn't the day," he said.
"This is an appropriate decision given that the RBA already has measures in place to support Australian businesses. Tonight, it is the turn of the federal government to set out a clear agenda for recovery in what is the most important fiscal update in close to a century."
Source: Thanks smh.com