Tougher enforcement needed to stop harmful gambling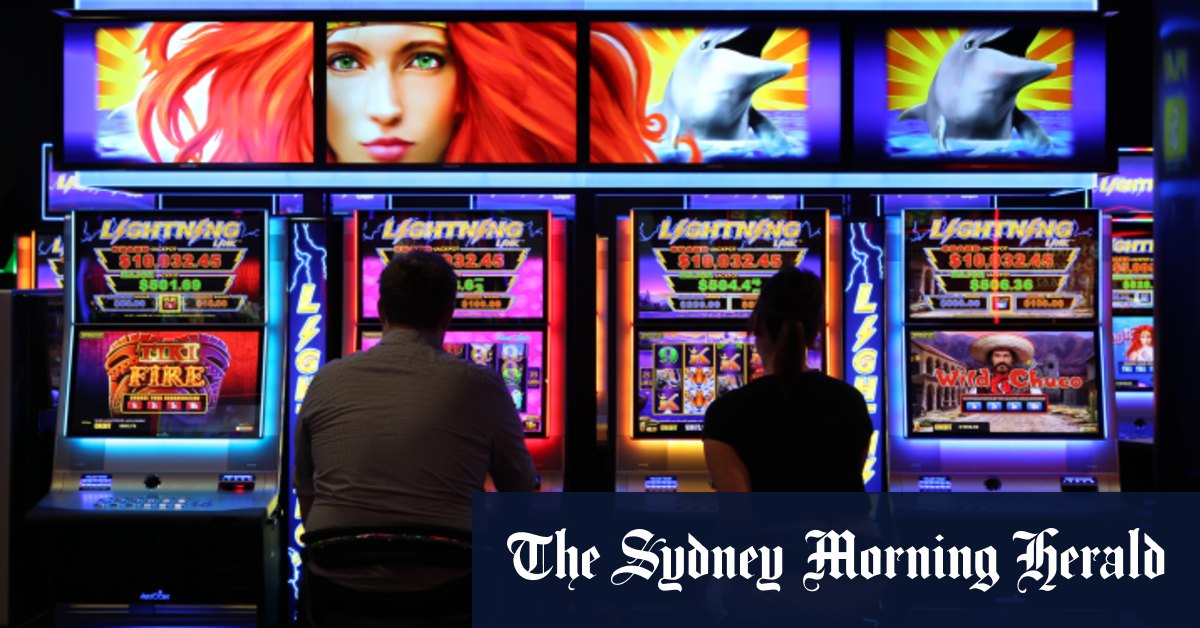 When pubs in south-west Sydney were identified as the source of a COVID-19 cluster in June, pubs and clubs worked together with the NSW government to devise an efficient, cost-effective system to help NSW Health contact tracers identify their patrons.
Most patrons have been happy to comply but pubs and clubs are now claiming their businesses are under threat from a different proposal for identity checks, this time on patrons who are problem gamblers.
Services Minister Victor Dominello has floated new legislation in response to the public outcry caused by the suicide of gambling addict Gary Van Duinen two years ago after a 13-hour session on the poker machines that finished at Dee Why RSL.
In a discussion paper on legislation to minimise harmful gambling, Mr Dominello proposes fines for poker machine venues that fail to take reasonable steps to stop problem gambling, including by patrons who have signed on to a new statewide self-exclusion register.
Many clubs maintain these registers in-house on a voluntary basis but as an ABC investigation showed this month they take almost no practical steps to enforce them.
Under the proposal, venues would have trained staff to enforce the exclusions, perhaps with the help of facial recognition technology. Families would be able, under certain conditions, to apply to have relatives placed on the list.
The Greens and Mark Latham's One Nation in the upper house have, meanwhile, backed a related idea floated by Mr Dominello where all poker machines would be made cashless and gamblers would have to use personalised cards, pre-loaded with their gambling cash.
Clubs NSW and the Australian Hotels Association, which are among the state's biggest political donors to both parties, are likely to fight hard if they think the harm minimisation measures go too far.
Former ALP opposition leader Michael Daley has now joined Clubs NSW in warning that the cashless card idea would impose a devastating cost on clubs and pubs at a time when they are still recovering from the bushfires and COVID-19. Mr Daley has warned it could turn into a debacle for the government similar to the ban on greyhound racing in 2016.
The industry has certainly suffered during the 10-week COVID lockdown. Yet it benefits from enormous government support – such as the $11.4 million handed to Penrith Panthers for a car park recently. Figures last week showed that the industry has made bigger profits on pokies since it reopened in June than the same time last year. While some venues are still struggling, the industry could argue implementation of the new rules be delayed to give venues time to get back on their feet.
Moreover, the costs of enforcing self-exclusion rules are modest and should not pose a significant threat to their financial viability. The COVID-19 sign-in sheets show how easily people's identities can be checked with some basic technology. The requirement to take reasonable steps to train people in this technology and enforce exclusion lists should be no harder than the existing rules on responsible service of alcohol.
Making machines cashless might be more expensive than other proposals but it would have the added benefit of reducing money laundering through poker machines. One Nation and the Shooters, Fishers and Farmers Party has raised privacy concerns about the use of facial recognition technology but this concern could be met by giving the NSW Privacy Commissioner control of any new regulations.
It promises to be a hard-fought battle but action is necessary. The government should be credited for taking on the powerful voices of the clubs and pubs industry in this way, because problem gambling in this state needs to be stopped before it ruins any more lives.
Note from the Editor
The Herald editor Lisa Davies writes a weekly newsletter exclusively for subscribers. To have it delivered to your inbox, please sign up here.
Source: Thanks smh.com