Christmas in November as retailers prepare for e-commerce rush
Major retailers and shipping operators are advising shoppers to buy their Christmas presents early as the country gears up for one of the biggest and most online-driven festive seasons ever.
Christmas is the most important period for the nation's retailers, making up a significant portion of companies' yearly earnings, and many are expecting the silly season to be predominantly online as COVID-19 turns the retail sector on its head.
Ruslan Kogan, the chief executive and founder of $2.3 billion online retailer Kogan, told The Age and The Sydney Morning Herald retailers had already been experiencing Christmas-like volumes for the last eight months, but he still expected the final quarter of the year to be "massive".
Mr Kogan has spent the last few months building up the inventory level at his business to the highest its ever been in preparation for the end-of-year rush, which he's dubbed the "e-commerce Christmas".
While events such as Black Friday and Cyber Monday have increased the number of Australians shopping online for presents in recent years, physical retailers still capture much of the spending in the weeks leading up to December 25. But not this year, says Mr Kogan.
"With social distancing and all the precautions, people aren't going to want to go into a crowded football stadium-like environment at their local shopping centre," he said.
"So they're going to be doing more and more purchasing online and Christmas sales are going to be shifting earlier and earlier into the year."
This will mean October and November will be bigger than ever for retailers selling goods online, especially as lengthy shipping delays stoke fears of goods arriving on time. On Monday, Australia Post warned it this holiday season would be its busiest ever, and told shoppers to plan ahead.
Logistics operators, responsible for the distribution of goods ordered online, are also gearing up for a major pre-Christmas rush. Leigh Williams, managing director of third-party fulfilment company eStore Logistics, said he was forecasting demand to be as much as triple the usual.
"Typically each year we see an uptick of about 80 to 90 per cent leading into Black Friday and the festive period, but due to COVID and consumers shifting online, we've already seen that level of increase," Mr Williams said.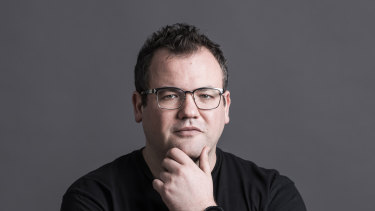 "We're expecting another 50 to 100 per cent increase on what we're already seeing for Christmas."
In September, e-commerce orders grew by 51 per cent in New South Wales and 173 per cent in Victoria, Mr Williams said. Both he and Mr Kogan are expecting November will be a bigger month for sales than December due to this eye-watering increase in online demand.
However, while the online boom will be welcomed by retailers with well-established online presences, those more reliant on physical stores are concerned lockdowns and social distancing measures could diminish their sales.
Mark Rubbo, the managing director of Victorian bookstore chain Readings, usually sees 4000 people flow through his stores a day in the peak Christmas rush. This year, he's calculated that number could be down to at most 1200 due to social distancing restrictions.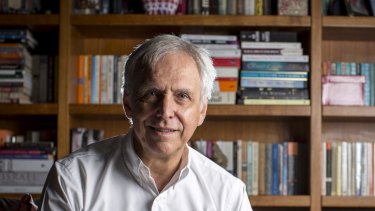 Online will partially make up for the decline, but Mr Rubbo warned the profits were far lower, leaving the bookseller pessimistic about his outlook for the Christmas period. He too is pushing shoppers to start buying in November.
"We're trying to encourage people to shop early because if we can shift the shopping and spread it out over November and early December, we might be able to get to somewhere similar [to last year]," he said.
However, these plans may be stymied by the continuing lockdown in Victoria, with Mr Rubbo calling on the state government to "be creative" and make sure plans were in place to allow retailers to reopen safely by the end of October.
"If they can't let retail reopen by the end of October, it's going to be a total disaster for the economy and for everyone's wellbeing," he said.
Market Recap
A concise wrap of the day on the markets, breaking business news and expert opinion delivered to your inbox each afternoon. Sign up for the Herald's here and The Age's here.
Source: Thanks smh.com