Boral doubles down on decision to appoint Seven Group directors
Boral has issued a vigorous defence of its controversial decision to appoint two executives from Kerry Stokes' Seven Group to its board, praising their performance running big industrial businesses and M&A experience.
While Seven Group Holdings' hefty 19.98 per cent stake in Boral was an important factor behind the appointments, Boral said the decision followed a rigorous process and had been ultimately shaped by the "calibre of the individuals".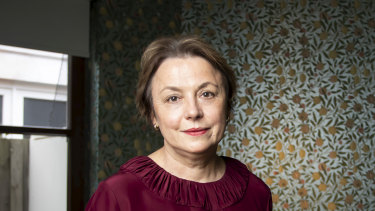 However, Boral's latest statement has failed to placate the concerns of the two activist shareholders – Tanarra Capital and Perpetual – that are questioning the appointments and claiming the move gives Seven Group too much influence over Boral.
A source in the camp of the two activist investors told The Age and The Sydney Morning Herald that Boral's announcement was "pretty much pro-forma governance, what any chairman of any listed company should say. It doesn't address the core issues".
Last month Boral announced sweeping board changes with the appointment of Seven Group chief executive Ryan Stokes (son of Kerry Stokes) and chief financial officer Richard Richards, dominating the overhaul. It came after Seven had been steadily buying up Boral shares throughout 2020, including millions of shares at just $1.77 each.
However, the appointments have put Boral chairman Kathryn Fagg under substantial pressure. In their voting intentions reports, written before Boral's document was released on Wednesday, influential proxy advisers, ISS and CGI Glass Lewis, have recommended that Boral shareholders vote against the re-election of Ms Fagg. Boral's annual meeting is on October 27.
The board was ultimately not uncomfortable with having two SGH (Seven Group Holdings) nominees on the board.

ASX statement from building materials company Boral.
"As we typically do at this time of year, I have been engaging closely with our large shareholders and proxy advisors in the lead up to our AGM. Against a backdrop of considerable change and board renewal at Boral, some shareholders have requested further information particularly regarding the appointment of the two SGH (Seven Group Holdings) nominees," Ms Fagg said in a written statement on Wednesday.
"I expect today's update will help Boral's shareholders to better understand the Board's intentions and arrangements that are in place in relation to the Seven Group (SGH) nominee directors, which are in the interests of all shareholders," she said.
Boral's statement also said it had put in place an information sharing and conflict of interest protocol to protect Boral's interests.
"The protocol stipulates that the independent directors must be in a position, where appropriate, to ensure that any SGH (Seven Group Holdings) nominee director is excluded from decisions or matters where a material conflict of interest may arise, including when other directors consider the interests of SGH might diverge from the interests of other shareholders. This protocol also includes requirements in relation to the confidentiality of Boral information," it said.
Boral said if Seven's Boral stake dropped below 15 per cent the two board members from Seven would have to retire from its board, unless it wanted them to stay. Seven Group requested two Boral board seats when its stake rose to about 19.98 per cent.
"The board gave it considerable thought, and given the quality of the individuals put forward as nominees by SGH, the board was ultimately not uncomfortable with having two SGH nominees on the board on the basis that it was reasonably proportionate with the size of SGH's shareholding," Boral said.
Boral said that when the Seven pair joined the board they represented about 18 per cent of the board (2 of 11 directors), and by the AGM's end they would equal 22 per cent (2 of 9 directors), after two retirements.
Seven Group is a diversfied conglomerate that owns Coates Hire, 40.2 per cent of Seven West Media and a large part of Beach Energy.
Business Briefing
Start the day with major stories, exclusive coverage and expert opinion from our leading business journalists delivered to your inbox. Sign up for the Herald's here and The Age's here.
Source: Thanks smh.com