Westpac closes Chinese branches in global consolidation
Westpac has denied the closure of three Chinese branches is a result of souring relations between Canberra and Beijing, saying the move is part of a consolidation of its international operations.
About 200 mostly local staff will lose their jobs as the bank closes its branches in Beijing, Shanghai, Hong Kong, Mumbai and Jakarta after a comprehensive review of its global operations.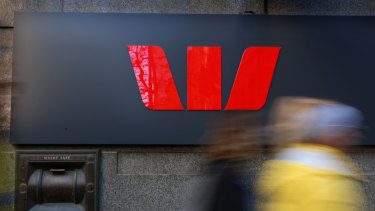 A Westpac spokesman said it was a "completely commercial decision" to consolidate the offshore businesses in New York, London and Singapore and had nothing to do with souring relations between Australia and China.
Evans and Partners banking analyst Matthew Wilson said the move to close the Asian branches was consistent with the group's wider strategy to simplify operations and cut back on expenditure.
"They've been looking to come home to Australia for quite some time," he said. "They're getting out of anything where you don't have a real edge [and] they don't have a real edge offshore."
KPMG chief economist Brendan Rynne said all banks would be putting a "critical lens" on expenditure during the recession. "If they're not meeting internal hurdles, it's not surprising various business units would get shut down."
Dr Rynne said commentators were "quick to jump" on any changes involving the two nations as another sign of deteriorating relations but added trade volumes had declined and relations had soured.
"We shouldn't necessarily be jumping at shadows and putting them in the context of geopolitical tensions," Dr Rynne said. "We do know there are tensions there. But those tensions with Australia aren't necessarily alone."
Dr Rynne said Australia-China relations had been "simmering for some time" and were made worse by Australia's "open comments" regarding the origins of the global pandemic.
Trade volumes between the two countries had fallen over the past few years, Dr Rynne said, caused by China's move towards greener sources of energy, the drought conditions affecting agricultural output and now travel restrictions related to COVID-19.
"You need to look beyond the simple answer of the geopolitical problem and understand whether there's a market or trading problem that's influencing volumes," he said.
Westpac's institutional bank chief executive Curt Zuber said focusing the group's international footprint in three areas would streamline services provided outside of Australia.
"Our ambition is to be the leading Australian and New Zealand-focused institutional bank for customers while delivering sustainable returns," Mr Zuber said. "We are fully committed to supporting our employees, customers and partners through these changes."
Source: Thanks smh.com