Sport supplement shake-up to follow federal government intervention
Pre-workout, weight loss and recovery supplements popular with gymgoers and dieters could be taken off the shelves within weeks after the federal government reclassified many of them as medicines and effectively banned certain ingredients.
From November 30, supplements with ingredients deemed to be "higher risk" will be classified as medicines instead of food and subject to strict regulations, including over how they are packaged and advertised.
The decision was announced in late September after 18 months of consultation instigated by federal Health Minister Greg Hunt following the death of a Perth mother and bodybuilder who had a metabolic disorder incompatible with her high protein diet.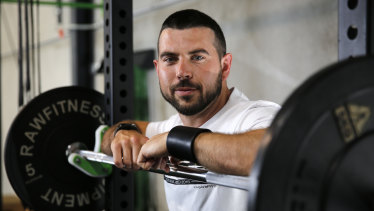 Suppliers can either reformulate their products to be marketed as food and sold in the usual way, have them regulated as therapeutic goods and sold in pharmacies, or withdraw them from the marketplace entirely.
One affected substance, the synthetic caffeine derivative Dynamine made by US firm Compound Solutions, is found in "countless pre-workouts and fat-burners", said Will Warren-Davey, the director of Australian sports nutrition company Primabolics.
"I'll have to pull off my flagship pre-workout and reformulate it and repackage it. It's very sudden and quite a severe set of implications," he said.
"Anything that implies or says directly that it helps with performance or recovery or influencing hormonal balance – which is pretty much most of the buzzwords in our industry – is going to come under the scrutiny of being considered a medicine."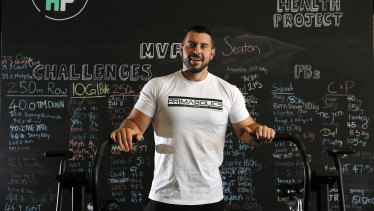 Mr Warren-Davey said consumers should expect some of their usual products to disappear from shelves. "That will be the case in the very least for the short-term," he said. "There's going to be a supply shortage."
The ruling does not affect protein powders, nutritional bars or energy drinks. But it will affect all sports supplements in the form of a pill, capsule or tablet, regardless of whether they have a high-risk ingredient, which will be reclassified as therapeutic goods by November 2023.
The Sun-Herald and The Sunday Age spoke to other supplement manufacturers and retailers who said a significant proportion of their product range would be hit by the ruling and were concerned, but did not want to draw the attention of the Therapeutic Goods Administration by speaking publicly.
The TGA cites studies showing up to 19 per cent of supplement products sold in Australia have contain substances banned in sport. One study found 16 per cent of sampled products contained
substances banned under the World Anti-Doping Code that were not declared on the label.
"There have been serious adverse events reported both domestically and internationally associated with the use of certain sports supplements, including deaths and liver transplants," a TGA spokesman said.
Not all supplement manufacturers believe the decision will damage the industry. Nick Jones, the founder of Sydney-based Gen-Tec Nutrition, said he had only one product containing Dynamine which he will need to reformulate with green coffee bean extract.
"All of my other products [already] comply," he said. "It's not a big deal for me, to be honest."
More than 14,000 people joined an industry campaign called Save Aussie Supplements to oppose the new rules, but the TGA said the campaign wrongly believed the scope of the changes was wider than intended.
In a Regulation Impact Statement, the TGA also played down industry concerns that consumers would simply bypass Australian suppliers and order their preferred supplements online from overseas.
Authorities have already cracked down severely on some dangerous weight loss substances. In 2017, the "fat shredder" compound 2,4-dinitrophenol (DNP) was added to schedule 10 of the Poisons Standard, banning it from all forms of use including clinical trials – stricter than the controls on cocaine or heroin.
Analysis by Noetic Group for the federal Department of Health found about 630 distinct sports supplements were on the market in Australia across the three categories of pre-workout, fat-burner and post-workout or recovery products, with 42 per cent manufactured locally.
The sports supplements industry in Australia is worth close to $1.5 billion a year.
Source: Thanks smh.com