Amazon worker lodges pregnancy discrimination claim
An Amazon warehouse packer who missed out on a permanent job after she told management she was pregnant has lodged an alleged discrimination claim in the Fair Work Commission.
The woman from West Hoxton in Sydney was asked to apply for a permanent job with Amazon after working for three months as a casual for labour hire company Adecco. Adecco employs casual staff who work at Amazon's fulfilment centre in Sydney.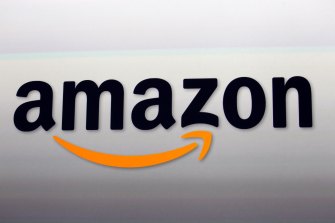 Her general protections application lodged with the Fair Work Commission this week claims that she missed out on a permanent job because of her pregnancy.
The worker, who did not want her name published, said Adecco had adjusted her work role after she said she discovered she was eight weeks pregnant in early May.
She received an email from Amazon on June 9 that said the company was offering permanent employment to Adecco workers who had spent at least three months in the Amazon fulfilment centre. She applied for the job and was contacted by Amazon human resources (HR) on June 26 and asked if she wanted to work from Sunday to Wednesday or Wednesday to Saturday.
The worker said she responded saying that she was happy to do the Wednesday to Saturday shift and asked if Amazon knew she was pregnant. The HR staff member said she was not aware and did not know if Amazon knew of the pregnancy.
When the worker said Adecco had made changes to her role including doing a temperature check, the HR staff member told her there were no permanent positions available for her.
When she asked if she was not getting the job because of her pregnancy, because Amazon had been otherwise happy with her application, she said HR did not reply.
She provided HR with medical certificates and on June 29 was told that her packing rates were low and that she had not turned up to work on two occasions. The worker disputed this, saying it was untrue.
She told The Sydney Morning Herald that she had received no previous complaints about her work performance and was "very shocked" when told she could not have the permanent job.
Her truck driver husband had lost many hours of work because of the COVID-19 crisis and she was hopeful of getting the permanent job.
"I thought it would be a great opportunity because it is very hard right now to get a permanent position," she said. "I felt I didn't deserve this because I had worked hard."
Bernie Smith, NSW branch secretary of the Shop, Distributive and Allied Employees' Association, which is representing the Amazon worker in the Fair Work Commission, said she thought she "had the job in the bag".
"As soon as they found out she was pregnant, the conversation changed," he said. "And they didn't offer her a job.
"They raised concerns about her pick rates, which had never been an issue previously."
A spokeswoman for Amazon said it "does not comment on employee matters".
Source: Thanks smh.com