Shareholders fume over plans to make virtual AGMs permanent
The federal government's push to make company annual general meetings virtual permanently has rankled shareholder groups, who say the proposed measure will help boards avoid scrutiny from investors.
Emergency legislation was passed in May to allow companies to host online AGMs in order to comply with social distancing rules. Now, the government wants to make these rules permanent.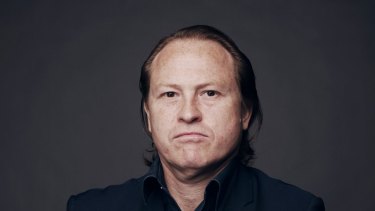 Treasury launched a two week consultation process on Monday for changes to the Corporations Act that would remove the requirement for listed companies to host physical shareholder meetings each year. However, ISS proxy adviser Vas Kolesnikoff said removing mandatory physical meetings would unwind recent progress on corporate governance and accountability at listed Australian companies.
"It's going to stifle questioning and accountability of boards," he said. "This is a major failure in corporate governance. I can't believe it."
Mr Kolesnikoff has also questioned the short consultation period held towards the end of October.
"Slap bang right in the middle of AGM season so no investors will be responding to it," he said. "While each individual company will make submissions saying it's a great thing."
Australian Shareholders Association policy adviser Fiona Balzer agreed the two week time frame was "ridiculous" and said more time was needed for shareholders to submit feedback after a raft of virtual AGMs are held over the next month.
So far, Ms Balzer said shareholder questions had routinely been ignored or summarised, allowing companies to evade properly answering investor concerns.
"When you are able to see the whites of the directors' eyes, it feels like a more effective engagement," she said. "In a physical meeting, you can see people standing at the microphone when they're turned off."
Ms Balzer has called on companies to publish the full list of questions asked by shareholders to boost transparency, but so far no company has done so. "What do you do when a company is not listening? I can't see my people ever approving this."
Virtual meetings have benefits as more shareholders are able to tune in, Ms Balzer said, but she added that the meetings should be held in-person as well.
"If everything is done virtually, the companies have such control of the agenda," she said. "Hybrid is best, because you're not confined by the location."
Ms Balzer also said physical meetings enabled shareholders to mingle with directors over sandwiches, and see how they interact with other directors and members of the public. "All of that stuff is important."
Older shareholders without familiarity with using computers would also be blocked from participating in AGM votes on remuneration reports, director re-elections or shareholder proposals, she warned.
Mr Kolesnikoff said the recent CBA meeting left many shareholder questions unanswered. "Somebody tried to ask a question, they stopped it.
"If you're sitting there in a meeting, how do they kick you out if they don't like the question?"
Mr Kolesnikoff predicted a surge in protest votes over executive pay. "I actually do think it could have ramifications," he said. "Pushing things under ground or behind a computer I would suggest this would lead to more votes against directors. How else does a shareholder get their say?"
A Treasury spokeswoman said the government had received positive feedback from industry and investor groups about digital meetings, including reports of increased shareholder engagement.
"The government has committed to making this relief permanent, with consultation on the details. The timing of the consultation is designed to limit any gap between the expiry of the temporary relief and permanent law reform," she said.
Business Briefing
Start the day with major stories, exclusive coverage and expert opinion from our leading business journalists delivered to your inbox. Sign up for the Herald's here and The Age's here.
Source: Thanks smh.com