Lynas highlights global moves to secure rare earths
Rare earths miner Lynas Corp said it is actively engaging with governments over plans to ease China's grip over the crucial sector which has become central to US-China trade tensions.
In a quarterly update to the ASX on Wednesday, Lynas chief executive Amanda Lacaze highlighted the growing strategic imperatives around the globe to secure supply chains for rare earths outside of China which controls 80 per cent of the market.
Lynas noted the executive order from US President Trump early this month to build reliable and resilient critical minerals supply chains for the US economy.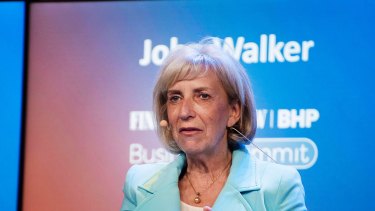 The European Union also identified the need for a diversified and sustainable supply chain to secure access to rare earths, while the Australian government released its Modern Manufacturing Strategy, which also prioritises these key ores.
Rare earths refers to 17 elements crucial to the manufacture of many hi-tech products such as mobile phones, electric cars, wind turbines and defence applications. They also have military uses.
"Lynas continues to actively engage with all relevant governments regarding rare earths supply chain resilience and opportunities for governments to support local processing and manufacturing industries," said Ms Lacaze.
Lynas shares rose around 3 per cent to jump above the $3 mark after the announcement.
The US Department of Defense is already funding the planning and design work for the construction of a heavy rare earth processing facility in Texas which Lynas plans to develop.
Over the weekend, China passed export control laws allowing the government to ban exports of strategic materials and advanced technology to specific foreign companies. Rare earths are expected to be among the restricted materials.
"China may take countermeasures against any country or region that abuses export-control measures and poses a threat to China's national security and interests, according to the law," said a report from Japanese news group Nikkei.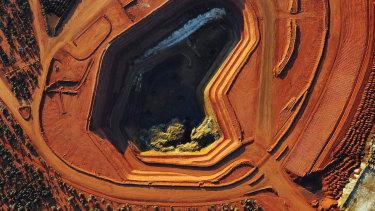 The move was interpreted as a retaliation against US government announcements in September establishing tax incentives for the local production of rare earths to reduce its reliance on China.
S&P Global Market Intelligence said export of rare earths from China will decline significantly this year, but attributed this to the coronavirus pandemic and tighter domestic supply.
Lynas also reported positive cash flow and a return to normal production levels for the September quarter after the COVID-related shutdown of its Malaysian operations crippled production for the June quarter.
Total NdPr production during the quarter was 1342 tonnes, up from 775 tonnes in the previous quarter and Total Rare Earth Oxide production was 4110 tonnes, compared to 2579 tonnes in the previous quarter, it said in the quarterly report filed with the ASX.
"This is currently sufficient to meet demand from our customers while COVID-19 uncertainty remains," said Lynas.
Sales revenue was $87 million during the September quarter, up from $38 million in the previous quarter.
Market Recap
A concise wrap of the day on the markets, breaking business news and expert opinion delivered to your inbox each afternoon. Sign up for the Herald's here and The Age's here.
Source: Thanks smh.com