Heavyweight Heines drop $22m on Sunshine factory
Heavyweight property investors Heine Brothers have splashed out around $22 million on the former Berkeley Apparel factory in Sunshine.
Records show the investment house has slapped a caveat on 501-503 Ballarat Road, a 1950s era office-warehouse complex currently used as a self-storage facility.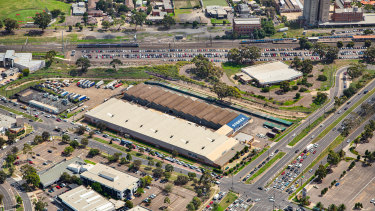 Buildings cover 12,513 square metres of the 22,000 sq m site which is in the Sunshine Activity Zone.
Dawkins Occhiuto agents Andrew Dawkins, Walter Occhiuto and Chris Jones handled the transaction, struck at about $1000 a sq m.
The purchase is understood to be a strategic land banking move from Heine. The gateway site was first listed in late February just as COVID-19 spread around the globe.
Beaconsfield hub
In other deals, the Beaconsfield Hub, developed by south-eastern suburbs property veteran Andrew Facey, fetched almost $9 million on a passing yield of just over 6 per cent.
A private local investor beat four other bidders for the 1883 sq m nine-shop retail complex, including two offshore parties. It sits on a 4600 sq m parcel of land at 52-62 Old Princes Highway.
CBRE agents Rorey James, Nic Hage and JJ Heng handled the deal.
Mr Hage said the campaign had effectively been put on hold until inspections could restart.
"Last Sunday's announcement certainly brought urgency to a number of groups and was brought to a head with an unconditional position late Sunday evening," Mr Hage said.
Church coffers
More churches and church-related non-profit groups have rushed to put their valuable real estate on the market as COVID-19 lockdowns stopped weekly services and donations.
The historic Surrey Hill's orphanage, St Joseph's Home for Boys, has been listed by the global Youth With A Mission church.
St Joseph's, including a range of historic buildings, is on nearly 1 hectare of land at 1 Kent and 24 Durham roads. It's expected to fetch more than $24 million.
The orphanage was established in 1890 by Mary MacKillop, who was sainted in 2010, and operated until 1980.
The Sisters of St Joseph sold the property to YWAM in 1999. The property is set in the blue ribbon English Counties estate, south of Canterbury Road, near Chatham Station. The Maling Road shopping village is nearby.
Colliers International agents Peter Bremner, Hamish Burgess, Trent Hobart and Alex Browne have the listing which closes on November 27.
On a mission
Also on the market is the Christian Blind Mission's headquarters at 56-60 Rutland Road, Box Hill which is expected to bring in around $14.5 million.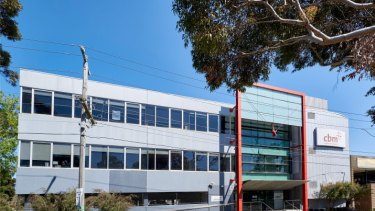 The Christian Blind Mission is offering its three-storey office on a one-year lease back with options for up to another year.
The 2394 sq m office is on a large 2231 sq m site along the railway line and has three street frontages, including William Street and Ellingworth Parade.
Charter Keck Cramer is acting as transaction manager for CBM and Knight Frank agents Tom Ryan, Tim Grant and Ed Wright are handling the expressions of interest campaign which closes on November 26.
Mr Ryan said the site had development potential for eight-to-ten levels.
Listing surge
While the cautious are not ready to go to market, others are moving right ahead with plans forged months ago.
The Commonwealth Bank and Priceline at 291-301 Chapel Street are on the market as a package or separately.
Commbank's lease on the 394 sq m shop at No. 291 runs until January 2028 and its 630 sq m neighbour at No. 299, rented by Priceline, expires in June 2031.
They are expected to fetch more than $17.5 million in total – the latter around $12 million
While some might suggest Chapel Street retail is challenged – to put it mildly – these shops are in the busy section where necessities are sold.
"The properties are located on a block book ended by Coles Supermarket at one end and Dan Murphys at the other. It has proven to be an incredibly busy location, even during stage 4 restrictions," Emmetts agent Charles Emmett said.
Both tenants have remained open and trading throughout the past eight months without any need for rent relief, he said.
Expressions of interest close on November 26.
Source: Thanks smh.com